Brown Butter & Almond Bundt Cake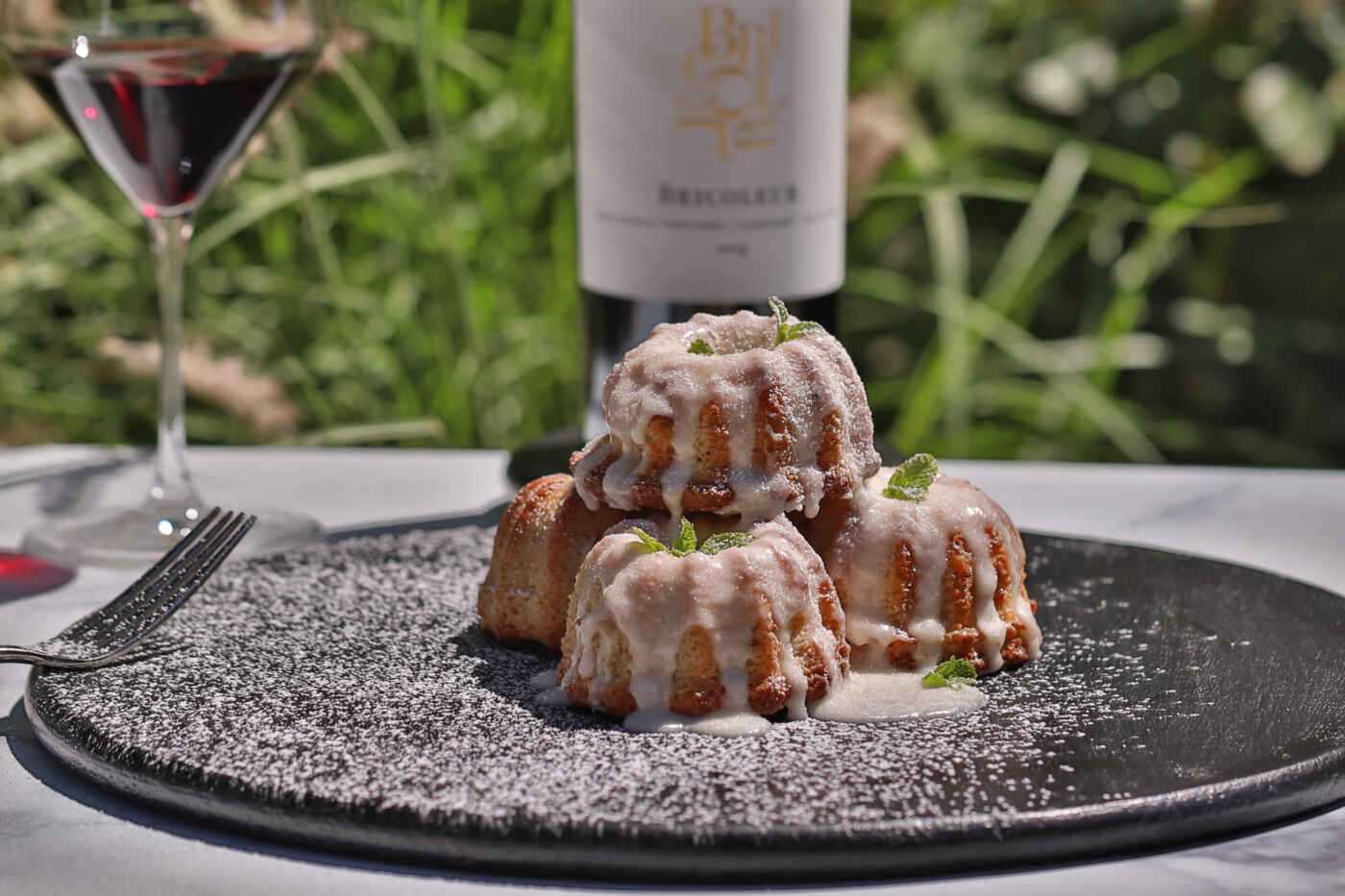 BROWN BUTTER & ALMOND BUNDT CAKE
Created by Chef Bellec
Yields 1 large 12-inch bundt cake mold or 8 small individuals bundt molds
Ingredients:
For the cake:
Melted vegetable shortening, as needed
1/3 cup raw light brown sugar
9 oz. (18 Tbs.) unsalted butter – browned and cooled completely
2 cups (9 oz.) unbleached all-purpose flour
2 cups (7 oz.) almond flour Natural – Not Blanched.
1 Tbs. baking powder
1 tsp. fine sea salt
2-1/4 cups (16 oz.) white granulated sugar
4 large eggs, at room temperature
2 Tbs. dark rum or bourbon
1-1/2 tsp. pure vanilla extract
1/2 tsp. pure almond extract
1 cup whole milk, at room temperature
For the glaze:
1 oz. (2 Tbs.) unsalted butter
1-1/2 cups confectioners' sugar; more as needed
Pinch table salt
1 Tbs. milk; more as needed
1 Tbs. dark rum
Directions:
Preheat the oven to 350°F. Grease a 12-cup Bundt or tube pan liberally with shortening, and sprinkle with the turbinado sugar.
In a large bowl, whisk the flours, baking powder, and sea salt. Set aside.
In the bowl of a stand mixer fitted with the whisk attachment, beat the granulated sugar and eggs on medium-high speed until light and fluffy, 4 to 5 minutes. With the mixer running, add the rum and extracts. Reduce the speed to low, and drizzle in the cool brown butter, making sure to include all the browned bits. Stop the mixer, and scrape down the bowl with a silicone spatula.
With the mixer on its lowest speed, whisk the dry ingredients into the batter in three batches, alternating with the milk just until combined and scraping down the bowl as needed.
Scrape the batter into the prepared pan. Bake until the top is golden brown and a skewer inserted into the center of the cake comes out clean, 50 to 55 minutes. Transfer the pan to a wire rack to cool for 10 minutes.
Invert the cake onto the rack, and remove the pan. Cool completely.
Make the glaze:

In a small saucepan, melt the butter and brown it as for the cake (it won't take as long for this small amount). Remove from the heat and cool completely. In a medium bowl, whisk the butter, sugar, salt, 1 Tbs. milk, and the rum. Add a little milk if too thick or a little confectioners' sugar if too thin.

Pour over the cake and serve. Store covered at room temperature for up to 3 days.
Bon Appetit!
Post navigation