Winemaking
Bricoleur Vineyards is a botanical utopia; our vines vibrant with health. Our viticultural team is committed to growing fruit of the highest quality, allowing our winemaker to express the true character of our site by way of elegant wines.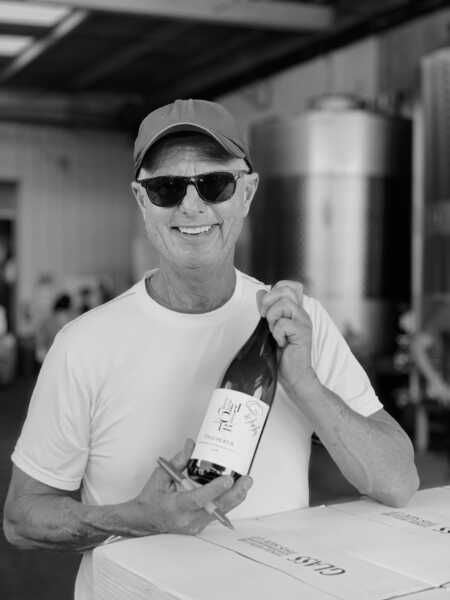 Cary Gott, WINEMAKER
The fourth generation in a family of California winemakers, Cary started his career at the historic Inglenook Winery after studying enology and viticulture at UC Davis. At the age of 23, he founded Montevina, in Amador County's Sierra Foothills, and soon afterward started up Corbett Canyon winery in San Luis Obispo. He has served as head winemaker at Mumm Napa and Senior Vice President at Sterling Vineyards and has managed operations for Seagram Chateau & Estates in California.
Today, in addition to making wine at Bricoleur Vineyards, Cary consults for wineries such as Davis Estates and Lawer Estates in Calistoga. If his surname sounds familiar, you may have dined at one of his family's Gott's Roadside restaurant locations in the Bay Area and Napa Valley or sipped his son's Joel Gott Wines.
We are stewards of the land. It was here before us.
We want to take care of it not just today, but for those who come after us.
— Alec Roser, Vineyard Manager
Sustainability
Bricoleur Vineyards is a California Certified Sustainable Vineyard that uses compost to maximize soil health. We use online data from weather stations, soil probes, and plant tissue samples throughout the season to limit irrigation. Water usage is controlled remotely – by block – within each vineyard as to manage irrigation efficiently. We use recycled and reclaimed water to irrigate our vineyards and olive trees and have a 260-panel solar photovoltaic power electric system that powers 90 of the estate's daytime energy needs.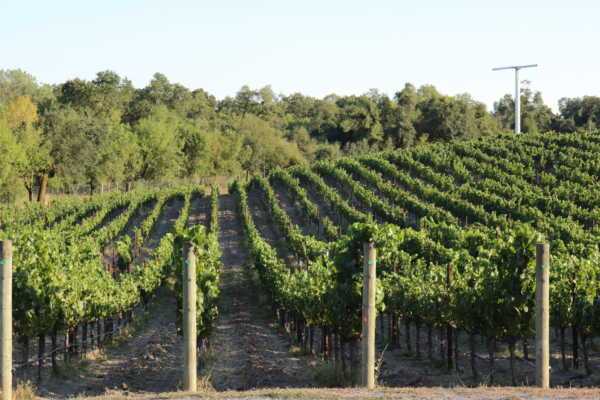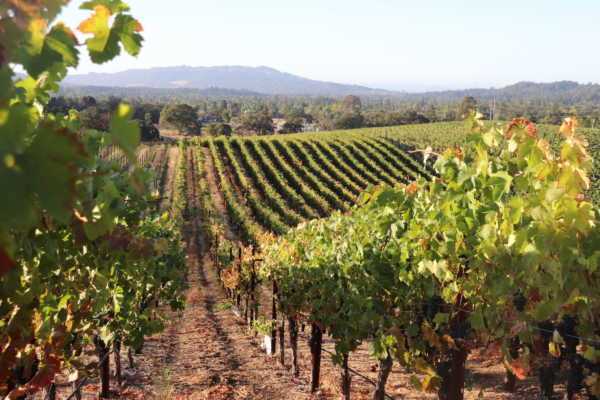 Viticulture
Biological diversity is key to long-term vine health. Only half of our acreage is devoted to vineyard, creating a protective buffer zone.
We grow seven acres of Chardonnay—both the Wente and the Musqué clones—and this variety loves our fine-textured clay soil. Streaked with patches of loam and gravel, it provides a cool and welcoming environment and imparts a richness to the finished wine.
Our nearly thirteen acres of Pinot Noir are composed of a diverse collection of cultivars. The blending possibilities presented by Dijon clones 115, 777, and 459, as well as the heritage clone Calera and Swan, make for a complex finished wine.
Energy Source
We strive to be ecologically friendly by reducing our energy consumption and protecting the environment. This year, Bricoleur Vineyards is installing a 260-panel solar photovoltaic power electric system with the ultimate goal of becoming energy self-reliant and reducing greenhouse gas production. This system is expected to reduce CO2 emissions by 5,034,238 pounds over 25 years. That is equivalent to 8,191,208 miles driven by the average car, or planting 43.1 acres of trees.