Bricoleur | bri · co · leur | French — One who starts building something with no clear plan, adding bits here and there, cobbling together a whole while flying by the seat of their pants.
Our guests tell us there's no other place in Sonoma County wine country like Bricoleur Vineyards. We are proud to be the stewards of this breathtakingly beautiful Russian River Valley estate.
We believe in sustainable farming, fresh fruits and vegetables, fine wine, family enterprise, and supporting community. We have deep roots in Sonoma County wine country, and every day, we unwaveringly work to maintain the health of our vines, animals, produce, and enhance our community.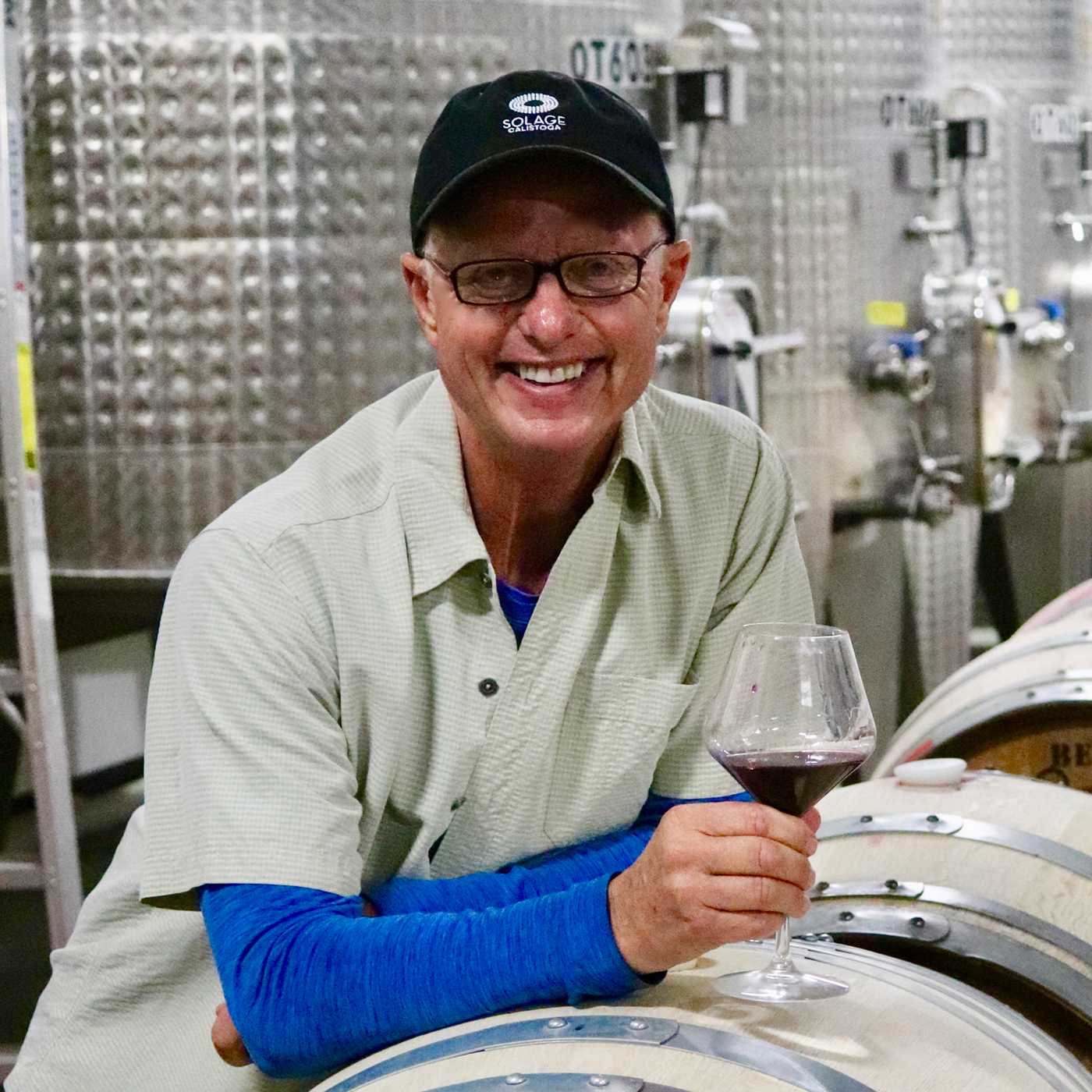 Cary Gott
Winemaker
The fourth generation in a family of California winemakers, Cary started his career at Inglenook after studying enology and viticulture at UC Davis. At the age of 23, he founded Montevina, in Amador County's Sierra Foothills, and soon afterward started up Corbett Canyon winery in San Luis Obispo. He has served as head winemaker at Mumm Napa Valley and Senior Vice President at Sterling Vineyards, and has managed operations for Seagram Chateau & Estates in California. Today, in addition to making wine at Bricoleur Vineyards, Cary consults for wineries such as Davis Estates and Lawer Estates in Calistoga. If his surname name sounds familiar, you may have dined at one of his family's Gott's Roadside restaurant locations in the Bay Area and Napa Valley, or sipped his son's Joel Gott Wines.
Community
Our partnerships with local charitable organizations reflect our belief in collaborative, sustainable community involvement.
During the summer and fall growing seasons, we provide the Redwood Empire Food Bank Kitchen Collective with hand-harvested produce from our farm. This working kitchen prepares and delivers 4,000 fresh and nutritious meals per month for low-income seniors and families.
Following the devastating Tubbs Fire of October, 2017, three families found refuge at Bricoleur Vineyards and we proudly supported Rise Up Sonoma.
---
Legacy
We are Sonoma County through and through.
For many generations, our family has worked in both the Italian and American wine industries. Most notably, Beth Wall Hanson's great grandfather, Pietro Carlo Rossi, was the original oenologist at Sonoma County's historic Italian Swiss Colony. Trained as a chemist in Piemonte, Italy, Rossi revolutionized California winemaking in the 19th century and was recognized in France for the quality of his Zinfandel and sparkling wine.
Under Rossi's direction, the Italian Swiss Colony became one of America's leading wineries. Succeeding generations of the Rossi family carried on the family legacy, and many members of Beth's extended family continue to work in California wine. That now includes four members of the Hanson family, who are proud to be collaborating to make Bricoleur Vineyards the next great Russian River Valley estate.