Culinary
Culinary
Great wine starts in the hands of the grower
Great food starts with great ingredients
Great ingredients come from local farmers
Chef Thomas Bellec
Executive Chef
Chef Bellec comes to Bricoleur Vineyards after a sensational 18-year career with Four Seasons Hotels and Resorts. An accomplished chef with a passion for developing and coaching teams, Chef Bellec has been at the forefront of creative culinary offerings at Four Seasons Hotels and Resorts in Hawaii, Beverly Hills, Toronto, Boston, and Uruguay.
He was raised in the coastal town of Concarneau in Brittany, France where cooking and hospitality run in his family. His grandparents owned a prominent bakery, and his father was a professional fisherman, a passion that Chef Bellec embraces, too. He grew up fishing and hunting for mussels, clams, and periwinkles to cook with his family, and apprenticed at a Michelin-starred restaurant in Concarneau before joining Four Seasons. In 2015, Chef Bellec was deeply honored to be named a Master Chef of France by Maîtres Cuisiniers de France, an organization that was established in 1951 to bring together chefs, farmers, and artisans who best support and promote French culinary art.
Chef Charlie Palmer
Culinary Advisor
Chef Palmer brings his signature "Progressive American Cooking" to Bricoleur Vineyards and will team up with the estate's culinary team on menu creation and concept to further elevate the winery's already robust offerings.
Chef Palmer has earned 13 Michelin stars and two James Beard awards, over the 30 years at his brick-and-mortar restaurant, Aureole. With 13 acclaimed restaurants and rooftop bars across the United States, Chef Palmer has chosen Sonoma County as his home, designing wine-forward tasting menus for Bricoleur Vineyards that emphasize the fresh, seasonal produce grown on the estate, reflecting the bounty of the land that Palmer knows so well.
Chef Todd Knoll
Chef De Cuisine
A 20-year wine country veteran, Chef Knoll worked for both Jordan Winery and the Ritz Carlton in San Francisco. A member of the Sonoma County Mycological Association, Chef Knoll is an enthusiastic forager and hunts for mushrooms, sea lettuce, and seaweed in Sonoma County. He even harvests his own salt from local seawater – a passion he shares with Chef Bellec, as they both grew up in coastal towns – Chef Bellec in France and Chef Knoll in Hawaii. "The feeling here at Bricoleur Vineyards is so inviting, I feel at home already. The collaboration and support here are amazing," said Chef Knoll. "We share the same philosophy on wine & food pairings, too. Using textures and flavors, we want to match or contrast good food and good wine. It shouldn't be over-thought. It should be fun!" Chef Knoll is making the most of the estate's sustainably-farmed garden.
Embracing the "estate to plate" approach at Bricoleur Vineyards, he's working with Bricoleur's farmer, Mikey de Paolo, to plant pumpkins for fall, saffron for winter, mushrooms, and herbs like lemon grass.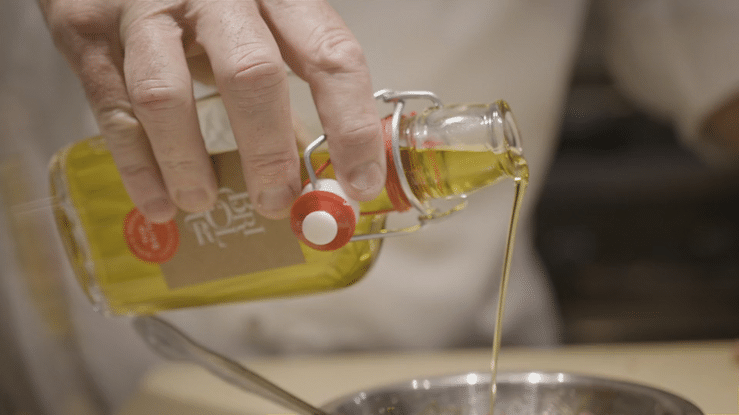 Chances are you'll find our culinary team out harvesting herbs and edible flowers, standing tableside explaining the day's seasonal wine & food pairing, or in the kitchen experimenting with fresh new pairings.​
Our chefs strive to be Sonoma County's best destination for friends and family to gather around our table to enjoy exceptional wine and food in a stunning and relaxed environment. We strive to make each vintage, bite, and memory better than the last.
Our Wine & Food Pairing – Rooted
Revel in sharing our Sonoma County Roots. Bricoleur's essential core is rooted through community, family, elegant wines, and fine food. Rooted is an immersive wine & culinary experience with a seasonal six-course wine and food pairing combining local flavors with exciting culinary techniques at our tasting table.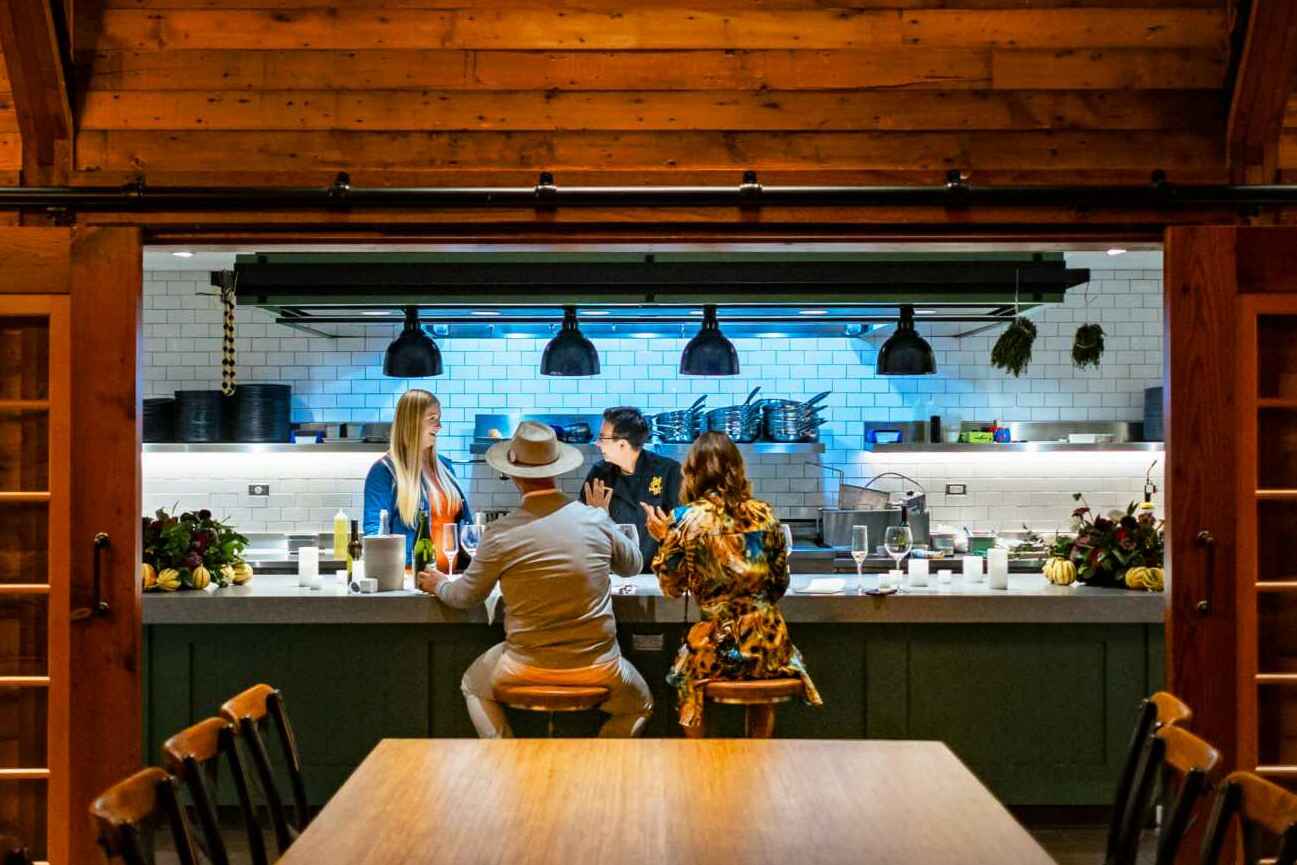 ATELIER BRICOLEUR
We welcome you to experience our kitchen for yourself with Atelier Bricoleur – an exclusive, multi-course, wine and dinner experience at our Chef's table.
ESTATE TO PLATE
Our estate is the inspiration for everything we do. We believe that food and wine taste better when they come from the same soil. Recognizing the bounty of the land, our culinary team takes an estate-to-plate approach to celebrate regional ingredients by savoring in-season produce from gardens spread across the estate, sourcing sustainable ingredients from local farmers, and nourishing the land. Giving you a true taste of the terroir, Chef Thomas and Farmer Mikey collaborate closely to fully utilize what our gardens offer us and plan future harvests.​