Tasting Room
We are delighted to welcome you to Bricoleur Vineyards. The best way to appreciate our wines is to enjoy them here, where the grapes are grown. Through our unique wine & food experiences, you are able to experience the beauty of Sonoma County. Our guests will gain a new understanding of the distinct flavors of our wines through a one-of-a-kind culinary pairing that will awaken your palate and enhance your senses.
Hours
---
By Reservation Only:
Thursday – Monday from 10am – 5pm
COVID-19 Policies
---
Thank you for your interest in visiting us at Bricoleur Vineyards. To ensure the health and safety of our guests and employees, we are implementing policies and guidelines to allow for limited capacity seating for wine & food pairings.

Sip & Savor
$85 per tasting flight
(Wine Club members save $20)
Our culinary team and Winemaker, Cary Gott have teamed up to create a sampling of six wines along with 'perfect pairings' for you to enjoy. Menu is subject to change based on the Chef's Seasonal Selection. Please alert us of any dietary restrictions when you make your reservation.
* Hosted outside. Reservation only. Estimated duration: 90 minutes.
The Essentials Picnic
$70 per 
picnic
(Wine Club members save $10)
A wine country experience comprised of an estate seasonal selection of sandwiches, salads, and bites handpicked and crafted by our estate farmer and our culinary team all paired with 2 glasses of wine. Upon arrival, guests will check in with our host and then receive a pre-packed picnic to enjoy on site and take in the beautiful landscape at Bricoleur Vineyards. Vegetarian, Gluten-Free, and Vegan Options Available Upon Request.
This experience is only offered in our Pavilion area.
By reservation only.
*Please note all dietary restrictions at checkout.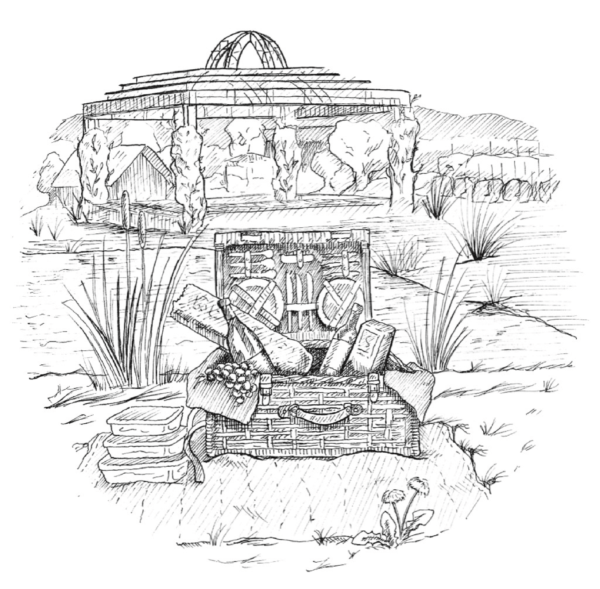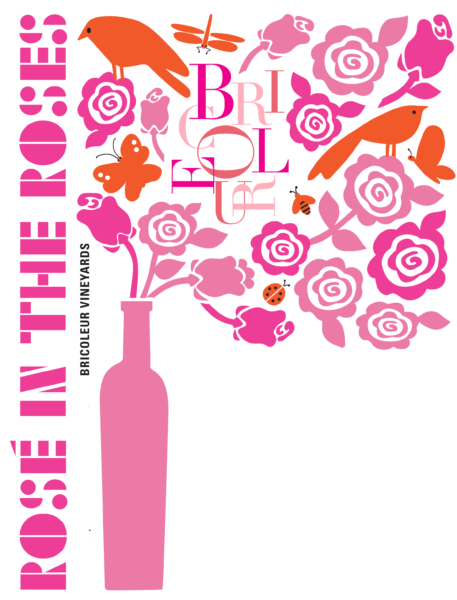 ROSÉ IN THE ROSES
Price for 4 people: $400
Price for 6 people:$580
Price for 8 people: $760
Price for 10 people: $940
We invite you to play on one of our beautiful bocce ball courts; an ideal way to spend the afternoon. The bocce court is complete with branded Bricoleur bocce set, a full picnic lunch, and a chilled magnum of Rosé. Your group will be placed against a stunning backdrop of beautiful gardens and trellises artfully covered with kiwi vines. Nearby is a garden of 85 varieties of roses, countless fruit trees, a chicken coop, and rolling hills in the distance—you'll have a hard time keeping your eye on the ball. Your group will enjoy all that Bricoleur Vineyards has to offer!
* Hosted outside at the bocce ball courts. Reservations are required.
Estimated duration: 3 hours