Grilled Lemongrass-Ginger BBQ Sauce Lobster Tail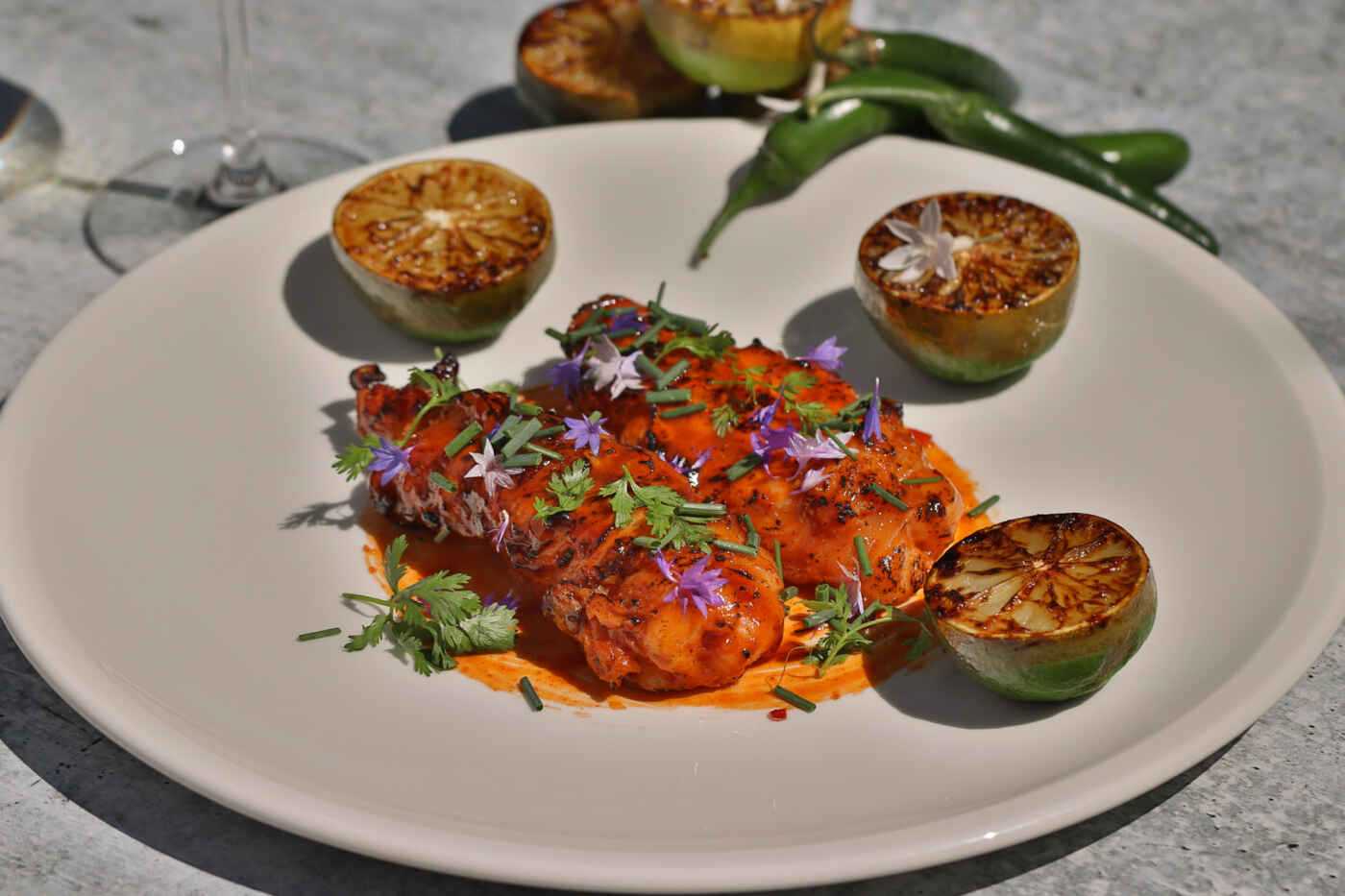 GRILLED LEMONGRASS-GINGER BBQ SAUCE LOBSTER TAIL
Created by Chef Bellec
Yield 4 portions
Ingredients:
1 cup Gochujang – red chili paste (Haechandle brand)
4 1/2 tablespoons lemon juice
3/4 tablespoons sesame oil
1/2 cup brown sugar
3.5 oz. Hoisin sauce
1.5 oz. shredded lemongrass (micro plane)
1.5 oz. GRs diced shallots
1 1/4 teaspoon garlic (micro plane)
4 – 1.5 lbs lobsters
2 tablespoon – chopped parsley
1 tablespoon – chopped chives
Directions:
Mixed Gochujang (red chili paste), lemon juice, sesame oil, hoisin, brown sugar, and garlic in a bowl.
Sauteed shallots and lemongrass until soft (light coloration), cool down, and mix with a mixture – set aside
Steam or boil whole lobster tails for 8 minutes and shock in ice – remove shells from tails and claws and set aside
Brush tails and claws with BBQ sauce and let rest in the fridge for 1 hour
On top of a hot grill – grill lobster tails for 2 minutes on each side. And claws for 1 minute.
When done brush more BBQ sauce, plate individually each tail on a plate, sprinkle with parsley and chives, and add grilled lime halves as a garnish – serve immediately.
Bon Appetit!
Post navigation