Zinfandel Brownies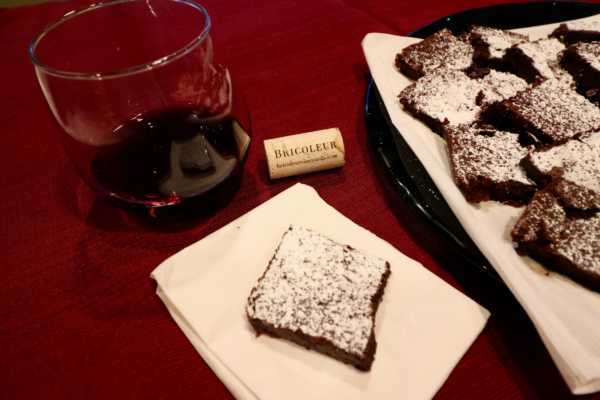 By: Isabella Cirelli
This isn't an ordinary brownie, it's a brownie with a twist! Add Zinfandel to your regular brownie recipe for the ultimate dessert. They're rich, fudgy, and so decadent. Indulge with these irresistible brownies.
You Will Need:
2 Cups of  Zinfandel
2.5 Cups of Melted Ghirardelli 60% Cocoa, Dark Chocolate Chips
1.5 Cups of Melted Unsalted Butter
2.5 Cups of Sugar
8 Eggs
1/2 Cup of All-purpose Flour
1 Tablespoon Vanilla Extract
1 Cup of Ghirardelli Semi-Sweet Chocolate Chips
How To:
Step 1: In a saucepan, simmer wine to reduce by half, measuring one cup.
Step 2: Mix together butter and 60% Cocoa, Dark Chocolate Chips, then beat together with sugar.
Step 3: Beat in eggs one at a time, allowing each egg to be mixed in.
Step 4: Beat the batter for an additional five minutes, or until mixture has lightened in color.
Step 5: Fold in reduced wine and the vanilla.
Step 6: Then add in the flour and Semi-Sweet Chocolate Chips. Mix until fully combined.
Step 7: Evenly pour batter into a buttered large glass brownie pan. The batter will fill two large glass pans.
Step 8: Bake at 350 degrees for 20-25 minutes, rotating the pan halfway through bake time.
Step 9: Brownies are done when toothpick inserted in center comes out with a sticky crumb.
Step 10: Enjoy this decadent treat with a glass of Bricoleur Zinfandel!
Post navigation