DIY Personalized Wine Glasses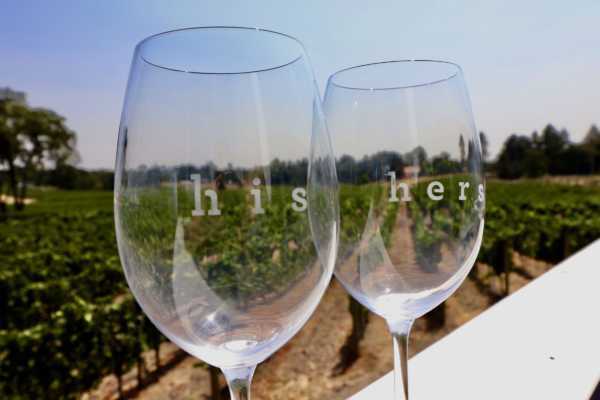 By: Cassi Coleman & Isabella Cirelli
Create a one-of-a-kind wine glasses with this simple and personalized DIY. These etched wine glasses are the perfect gift and an easy DIY.  Customize your wine glasses in your own unique way and don't worry it's dishwasher safe. So let's get started!
You Will Need:
Self-Adhesive Stencils
Small Paint Brush
Etching Cream
Clear Glass Wine Glasses
Dish Soap
How To:
Step 1: Wash the wine glasses with dish soap and warm water. Then dry.
Step 2: Apply adhesive stencil to the wine glass.
Step 3: Using a small paint brush, apply a thick layer of etching cream (you shouldn't be able to see the glass in the area you are applying the cream).
Step 4: Wait 15 minutes.
Step 5: Then rinse glass in warm water (from the top down) to remove all etching cream, and then remove stencil. Let the wine glass air dry or use lint-free cloth to pat dry.
Step 6: Pour a glass of Bricoleur wine and enjoy!