Salmon Patties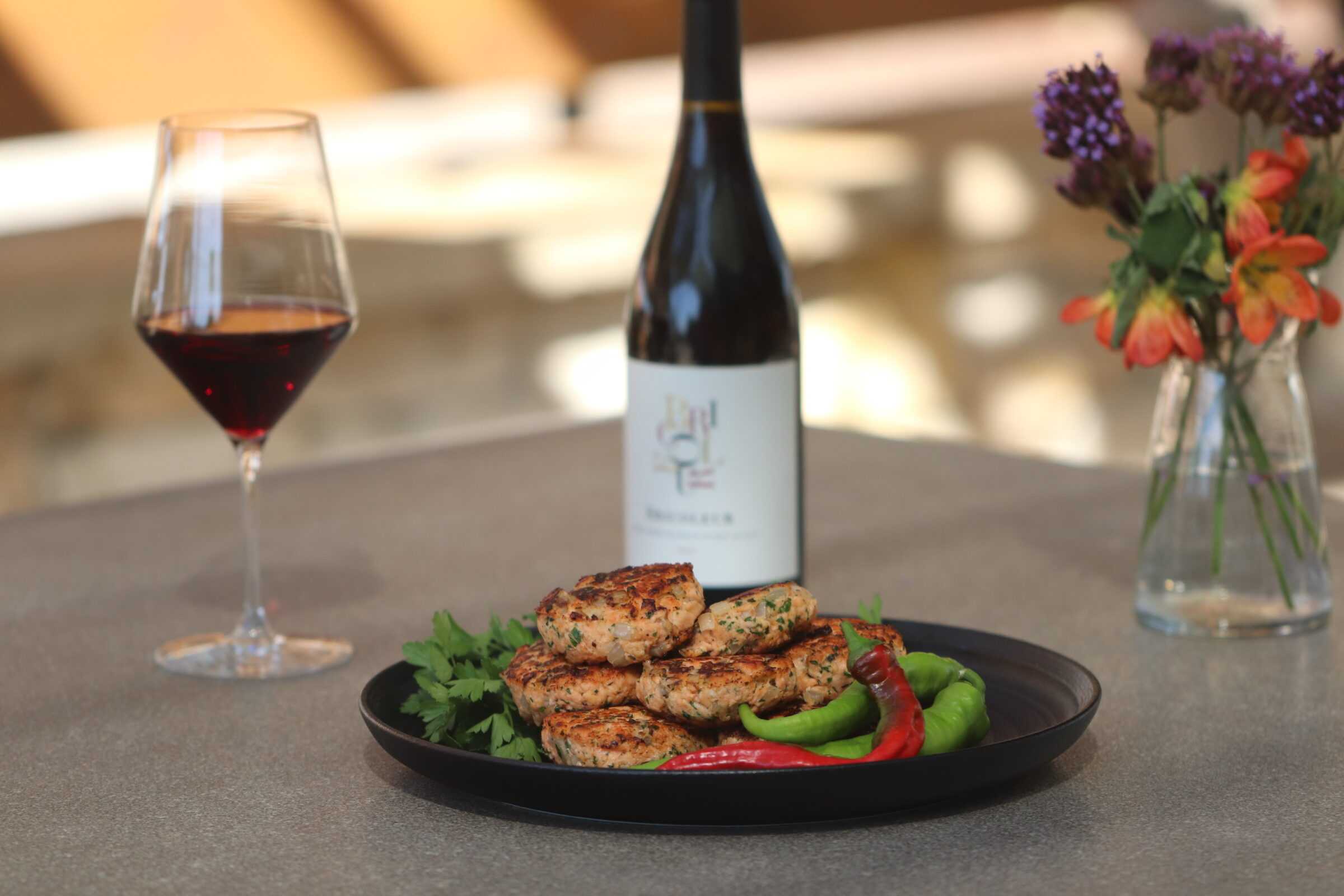 Salmon Patties
Created by Chef Thomas Bellec
Ingredients:
1 Pound fresh salom filet – skinless and pine bone out
1 Cup white wine
1 Sprig fresh rosemary
1 Sprig fresh thyme
1 Dry bay leaf
1 Lemon cut in half
1 Tablespoon garlic chopped
Black pepper to taste
Sea salt to taste
1 Tablespoon olive oil
1  Cup of  finely diced onion
1/2 Red bell pepper diced
1 Teaspoon Worcestershire sauce
1/4 Cup of freshly mined parsley
1 lime juice and zest
Directions:
In a large pot, put your salmon fillet with fresh thyme, rosemary, bay leaf, lemons halves, and white wine. Cover the salmon fillet with cold water (1 inch of water above the salmon fillet top) – add 1 pinch of sea salt and bring to a boil – when boiling, lower heat to a light simmering and cook for 5 minutes. Turn off the heat and let it cool down in liquid.

 

Sauté lightly bell pepper and garlic – no color – cool down.

 

When liquid is cool enough to handle, flake salmon in small flakes in a bowl and mix in chopped parsley, lime juice, lime zest, Worcestershire sauce, onion, bell pepper, and garlic. Mix by hand until all homogenized. Add seasoning to taste.

 

Using an ice cream scoop

2

oz

to

3oz

size scoop / portioned salmon mix. By hand,

shape firmly (compact) the salmon

mix into a cake. Set aside in the fridge for 1 ho

ur.

 

Sauté cake in a

nonstick

pan with olive oil until golden brown crust on each side – finish cooking in an oven at 375 °F for 5 minutes and serve

immediately

.

 
The suggested serving sauce is sour cream with fresh chopped cucumber and dill, and the recommended serving side for the salmon cake is an avocado and cherry tomato relish with charred green onions. 
Post navigation