Lavender Wreath Place Cards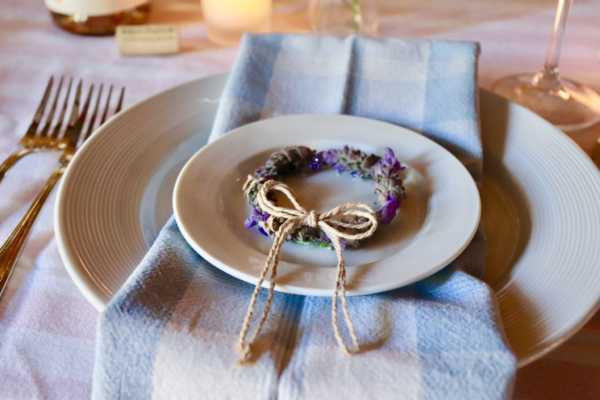 By: Kim Coleman & Isabella Cirelli
Love the look and smell of lavender?  Incorporate lavender into your table settings with these mini lavender wreath place cards. They are super cute – and also SUPER EASY!
You Will Need:
Lavender
Wired twine
Floral Tape
Ribbon of Your Choice
Wire Cutters
Scissors
Hot Glue Gun
How To:
Step 1: Clip the lavender heads off the steam.
Step 2: Cut the wired twine. This should be around 7 to 8 inches in length.
Step 3: Wrap the wired twine with the floral tape. Once at the end of the wired twin, then tightly twist the ends together to close the circle. Make sure that all of the twine is covered.
Step 4:  Take a lavender head and hot glue this to the taped twine. Repeat, until the entire circle is covered.
Step 5: Cut the ribbon of your choice and make a small bow.
Step 6: Hot glue the decorative bow to finish the look.
THAT'S IT! NOW ENJOY YOUR LAVENDER WREATH PLACE CARDS WITH A GLASS OF OUR CHARDONNAY.
Post navigation