When You're Here You're Family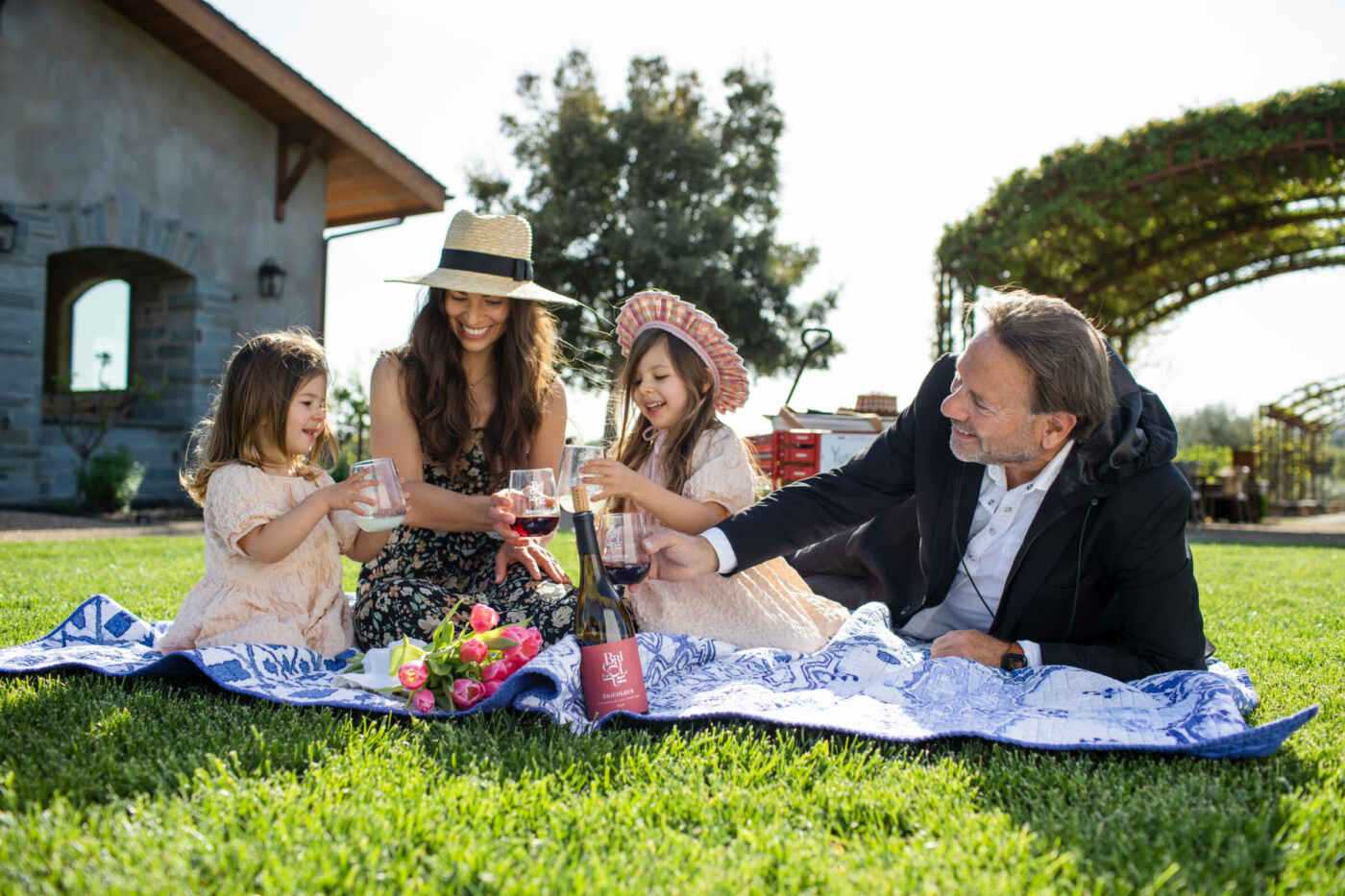 Family Friendly Activities 
Keeping kids entertained while enjoying Wine Country can be hard sometimes. While some wineries do allow children on site, little ones are often not a part of the activities and are left watching adults enjoy the weekend. As a family-owned winery, we are passionate about cultivating a family-friendly community. We have experiences and events designed for the whole family in mind, such as our "Essentials Picnic" experience and our "Family Style with Bricoleur" event. Come appreciate the sunny season with the whole family.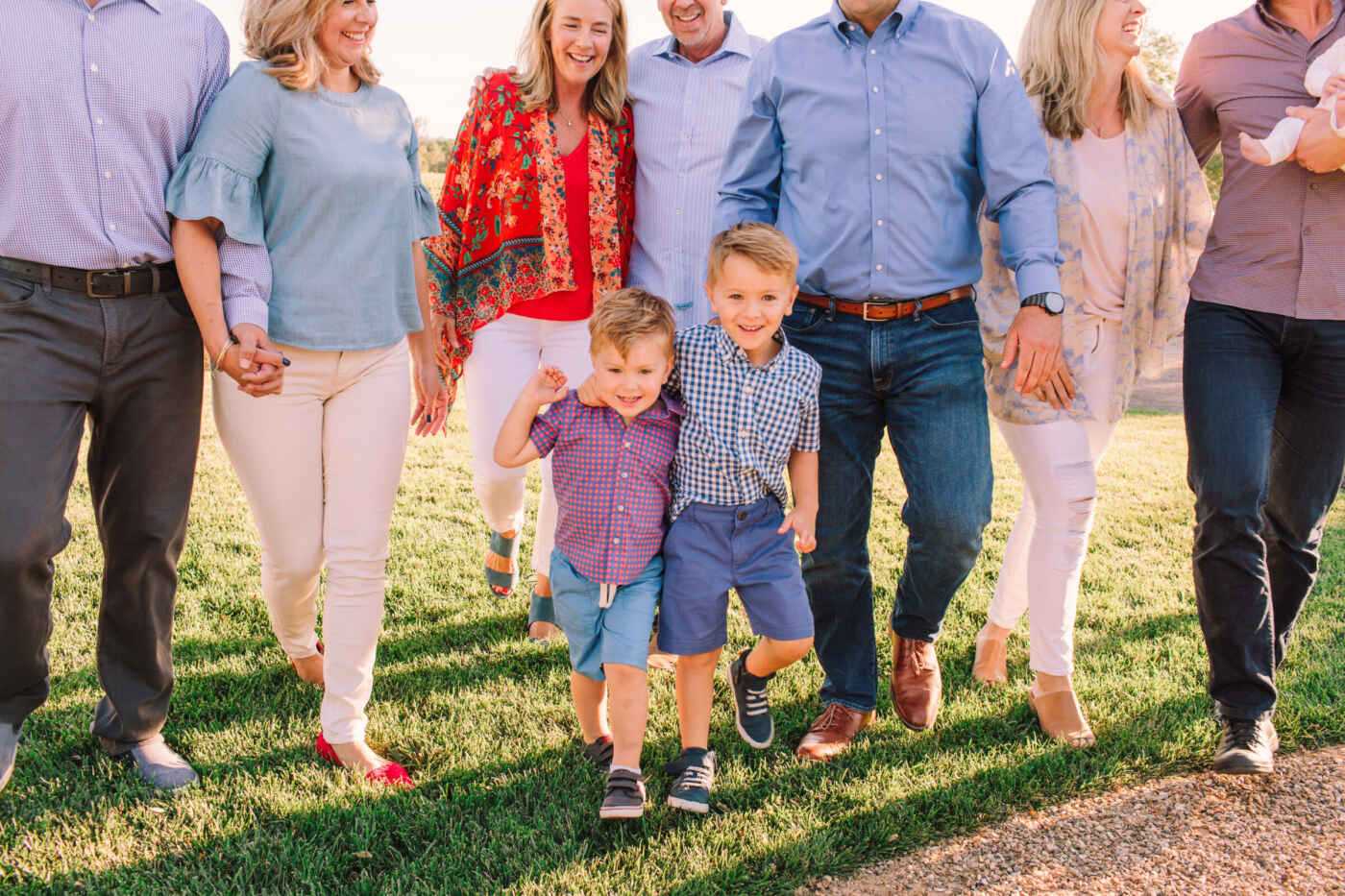 Photo credit: Courtney Stockton Photography
The Essentials Picnic
Our Essentials Picnic is an excellent experience for the whole family, being a relaxing and immersive way to enjoy Bricoleur Vineyards. We provide the necessary items for a successful picnic from the wine, food, Bricoleur picnic basket, and a red wagon. Choose a picturesque site on the estate with our Bricoleur red wagon in tow and enjoy a delectable picnic meal created by Executive Chef Thomas Bellec. It is a slightly more 'private' experience where the guest can decide where to settle down. There are plenty of areas to sit down and roam, from our pond, to under the trellis in the Pavilion or by the roses in our front garden. The picnic includes a menu that is approachable for the whole group and is just as tasty as our Soaring and Rooted experience. Enjoy your wine and food in a laidback experience while enjoying the outdoors.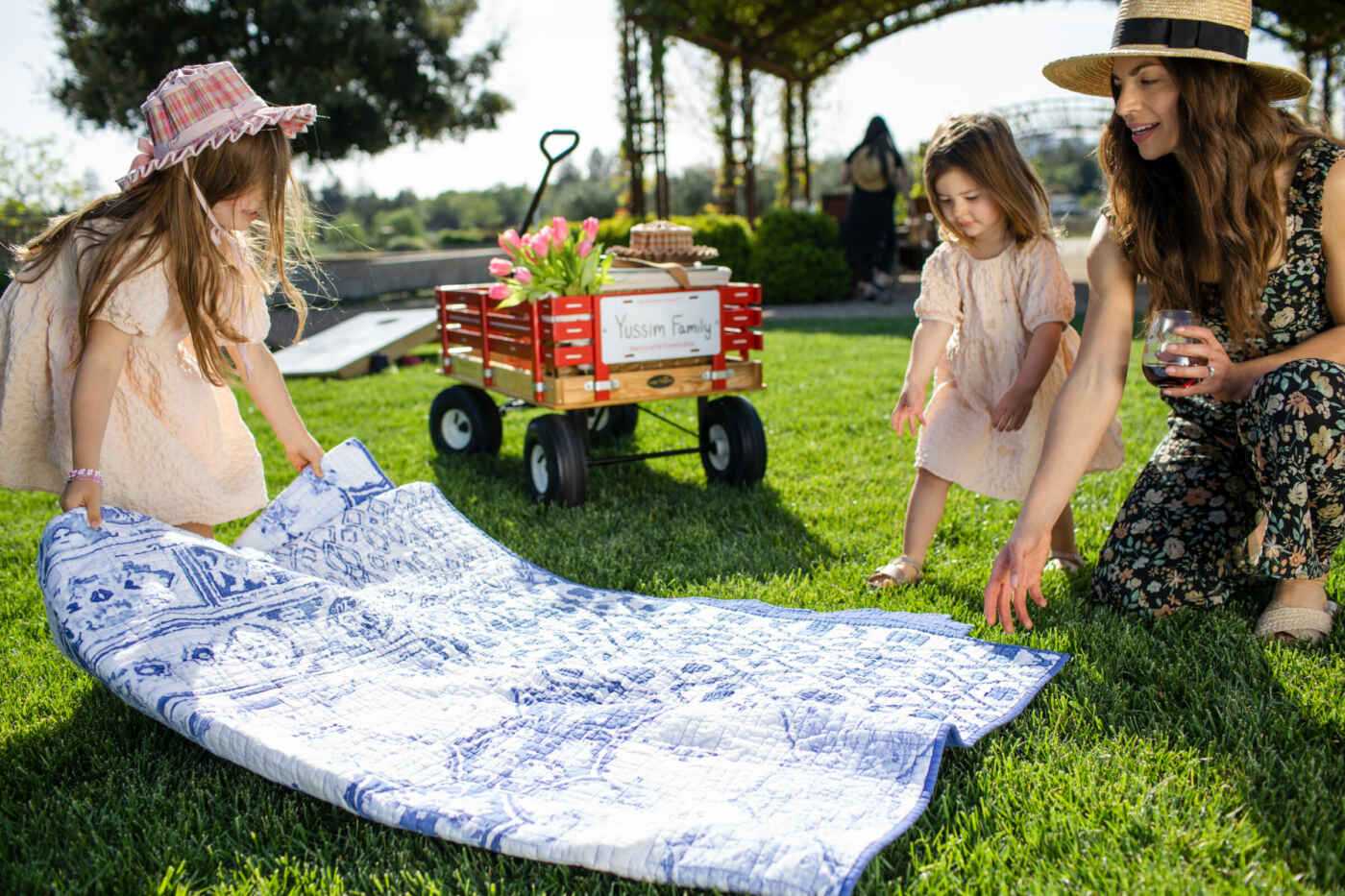 Photo credit: Paige Green Photo
Family Style with Bricoleur
Family Style with Bricoleur is an event for the whole family. Guests can even bring their fur babies to the fun. Enjoy a Friday night of wine, salad, pizza, pasta, and dessert! There are lawn games such as cornhole and giant connect 4, to keep the whole family entertained. It is an evening of gathering and connecting with the local community and other wine lovers. Kick off your weekend with delicious wine, savory food, and new memories and friends.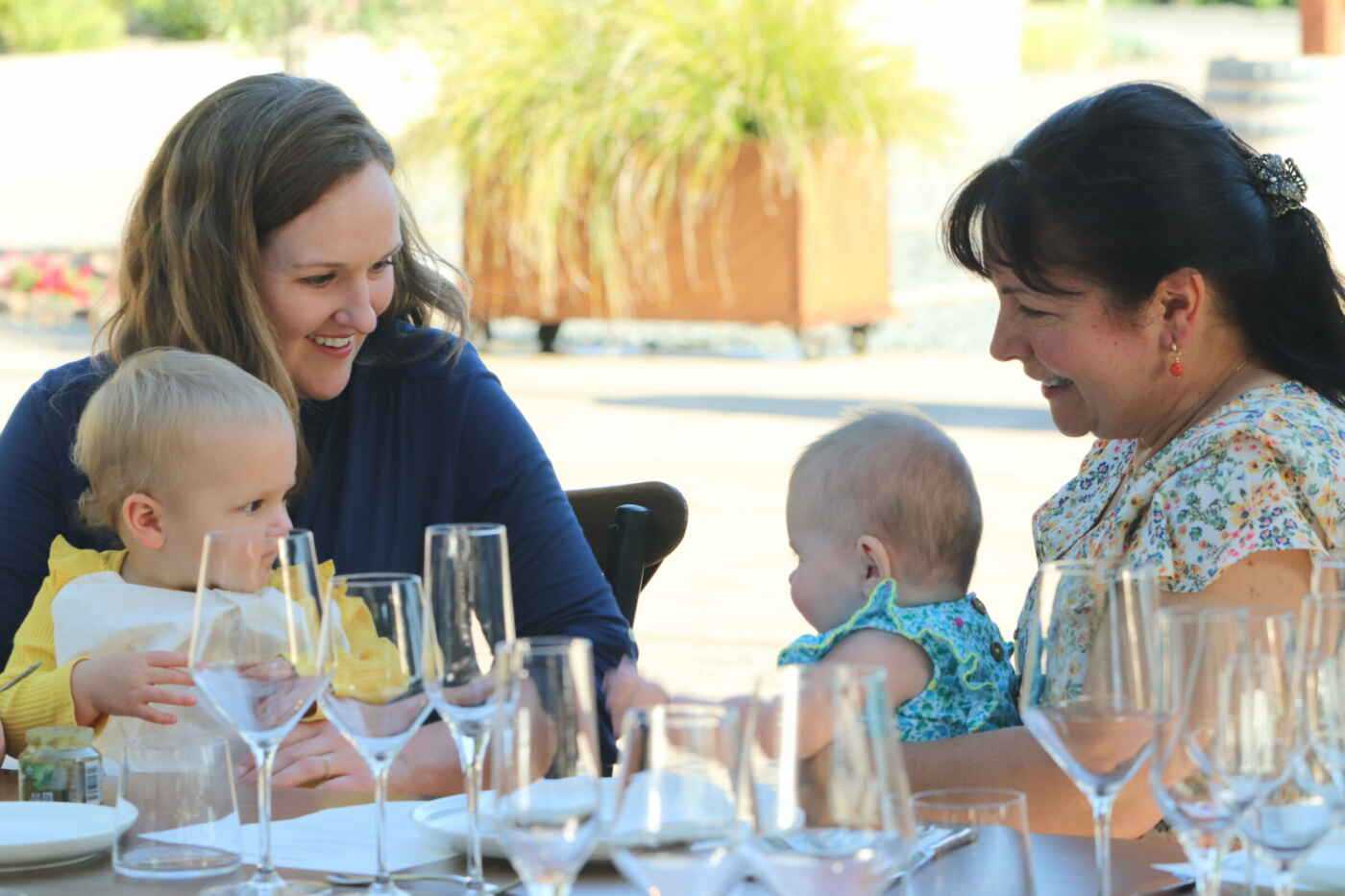 Wine country does not have to be for just adults! Little ones deserve some fun in the sun as well.  
Post navigation