The Sandwich – Wagyu Steak, Smoked Gouda, Grilled Red Onion, Garlic-Herb Aioli
Recipe by Chef Spencer Ivankoe
Garlic-Herb Aoli
Ingredients
1 head Garlic (8 cloves)
2 tbsp Olive Oil
1/3 cup Mayonnaise
1 tbsp Dijon Mustard
1 tbsp Cracked Black Pepper
1/2 tbsp Kosher Salt
1 tbsp Chopped Fresh Parsley
Instructions
Preheat oven to 250 degrees.
Place whole head of garlic in aluminum foil and add 2 tbsp olive oil (seal foil tightly).
Roast garlic in aluminum foil for 1 hour. Remove and allow to cool.
Remove and discard garlic clove skins. Place individual cloves into a mixing bowl.
Mash garlic cloves with back of spoon until smooth.
Add mayonnaise, Dijon mustard, black pepper, salt, and chopped parsley and mix together until everything is incorporated evenly.
Refrigerate until serving.
Roasted Fingerling Potatoes
Ingredients
1 bag of Fingerling Potatoes
3 tbsps Olive Oil
Kosher Salt
Fresh Cracked Black Pepper
1 tbsp Olive Oil
1/4 cup Grated Parmesan Cheese
2 tbsp Chopped Parsley
Instructions
Preheat oven to 425 degrees.
In medium bowl, toss fingerling potatoes with salt, pepper, and olive oil.
Place potatoes on a baking tray and roast in oven for 30 minutes.
In a medium bowl, mix the hot potatoes with the grated parmesan cheese and parsley.
Grilled Red Onions
Ingredients
2 medium Red Onions
2 tbsp Olive Oil
2 tbsp Kosher Salt
Instructions
Peel the outer skin off the onions and slice into 1/2-inch-thick rounds.
Brush with olive oil and season with salt.
Grill on medium to high heat for 5 minutes per side.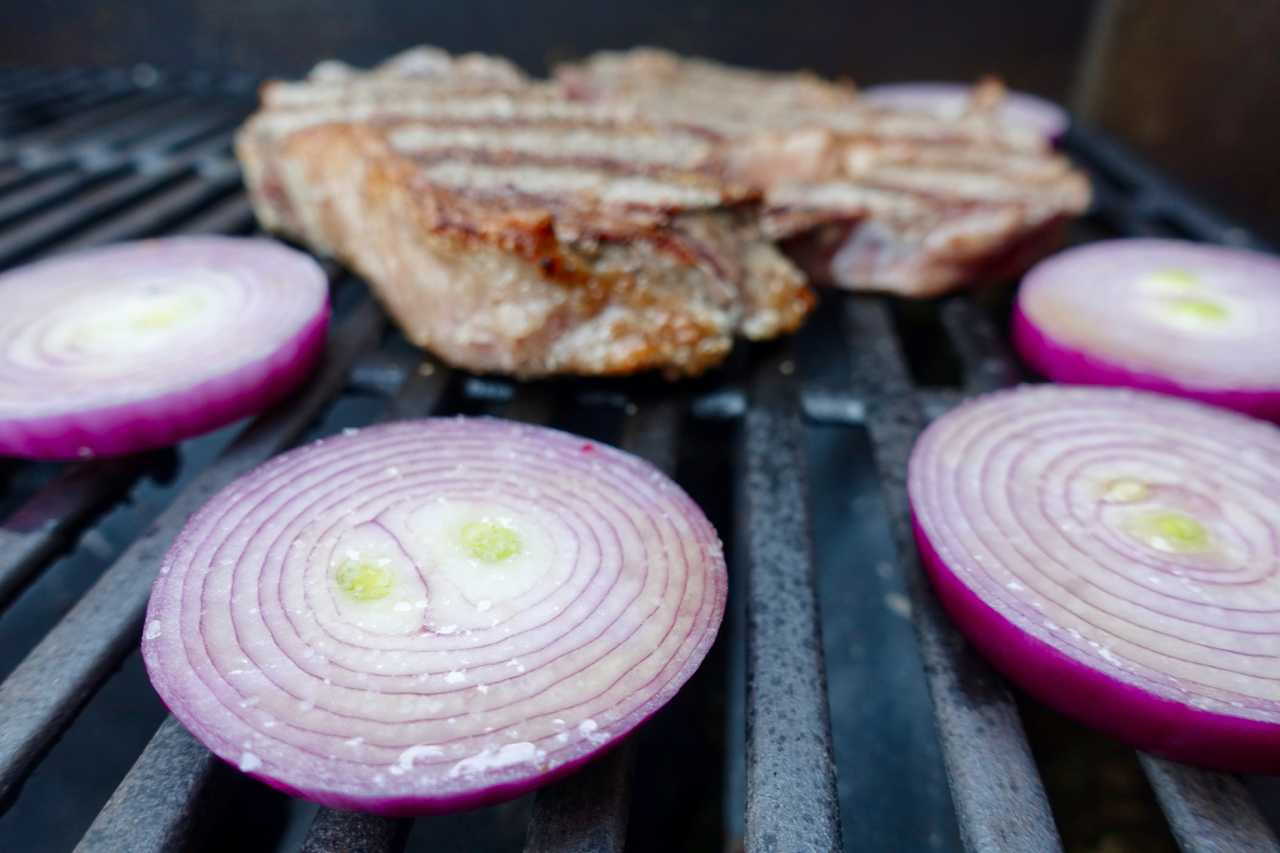 Grilled Wagyu Steak
Ingredients
1 lb Wagyu Beef Steak
Kosher Salt
Fresh Cracked Black Pepper
1 tbsp Olive Oil
Instructions
Leave steak out at room temperature for 30 minutes.
Preheat grill to highest possible temperature (500+ degrees).
Season steak generously with salt and fresh-cracked pepper.
Brush steak with olive oil.
Place steak on the hottest part of grill.
Close lid and cook 4-5 minutes on first side.
Flip steak and cook the other side for 5 minutes, or until medium-rare. Allow to rest, then slice thinly.
Presentation and Garnish
Ingredients
2 Brioche Rolls, sliced in halves
4 tbsp melted butter, to brush the rolls
Garlic Herb Aoli
Grilled Red Onions
2 cups Grated Smoked Gouda Cheese
Bowl of Fingerling Potatoes
Instructions
Brush the rolls with melted butter and grill until toasted
Spread rolls with garlic-herb aioli and top with grilled onion and steak slices.
Close and cut rolls in half.
Serve alongside roasted fingerling potatoes.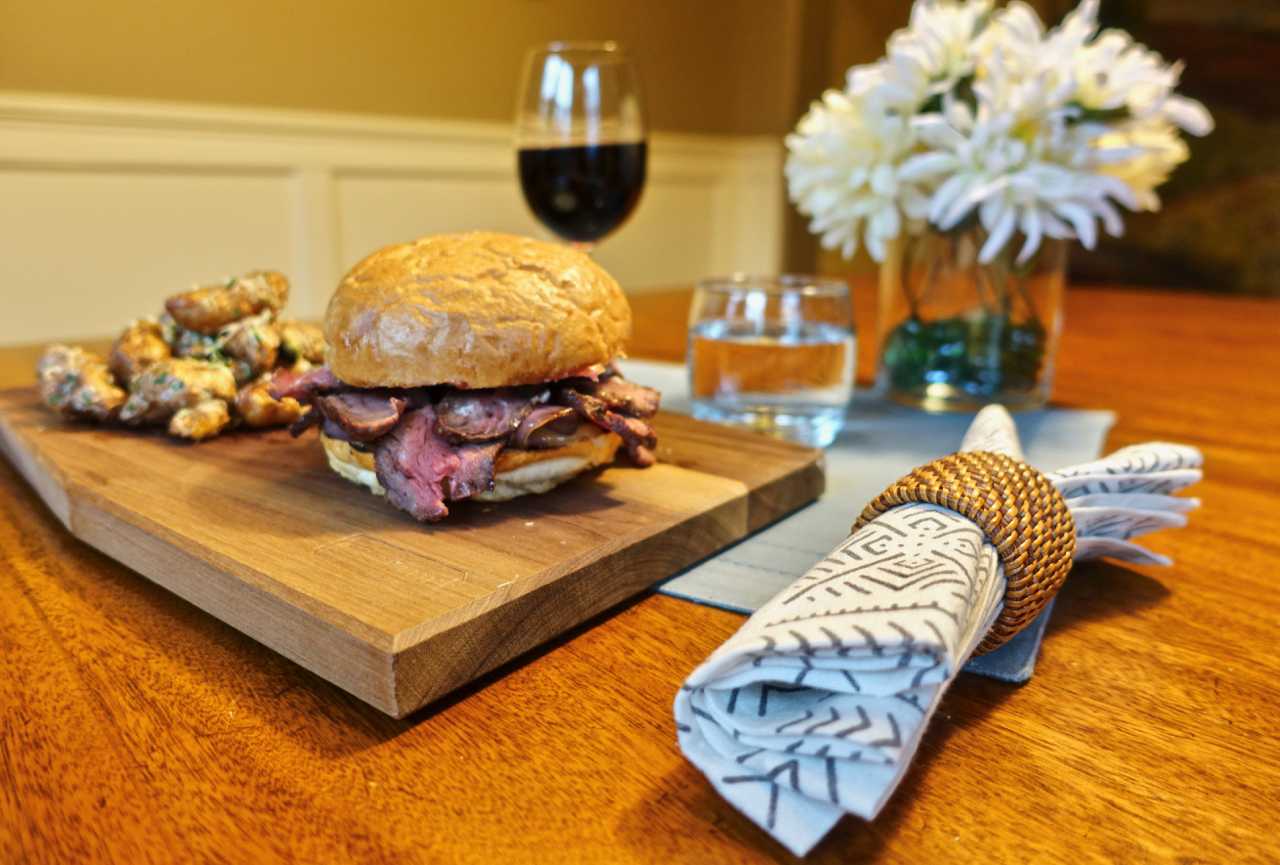 Post navigation