Lobster Salad Sandwich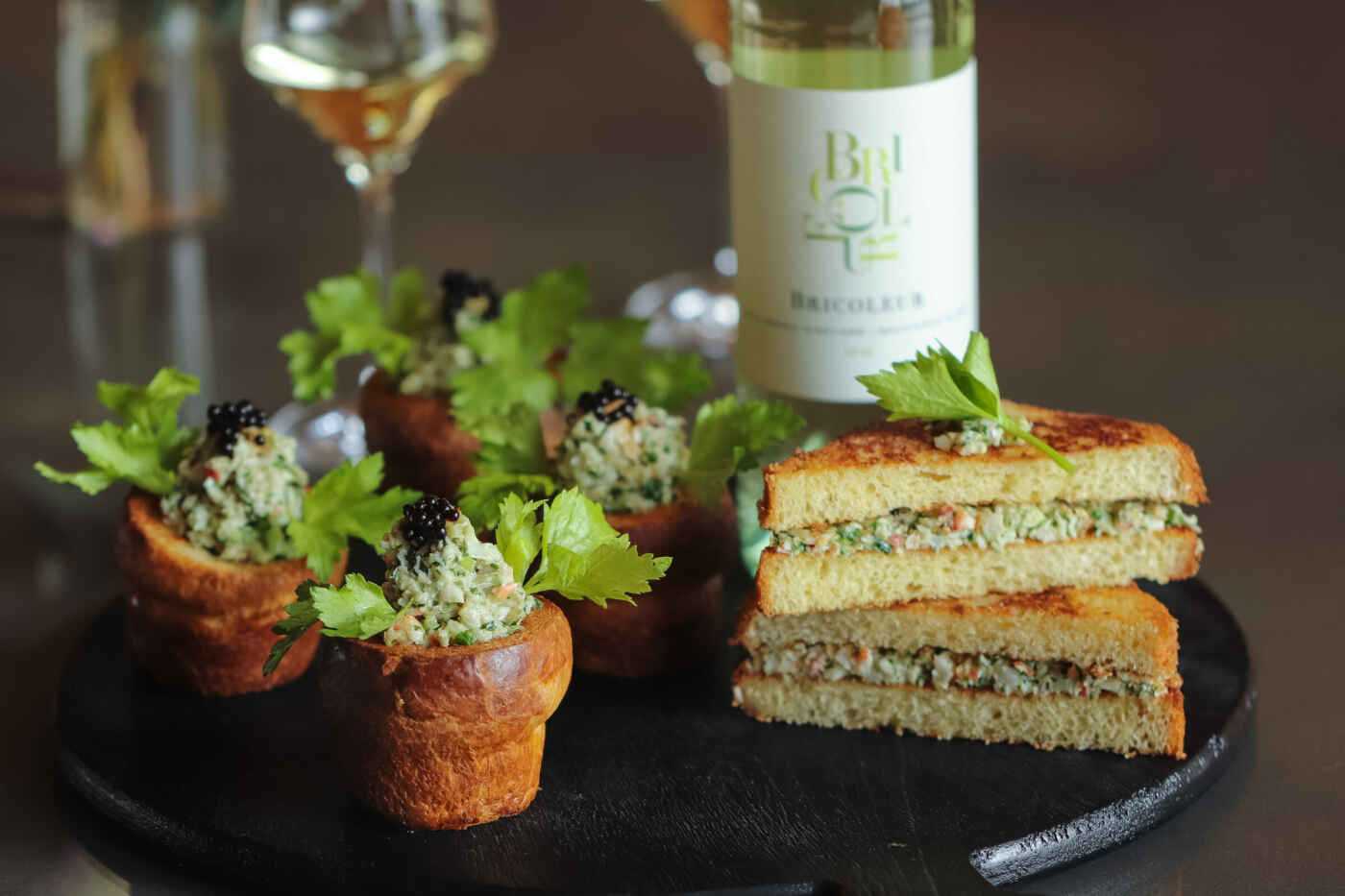 Lobster Salad Sandwich
Created by Chef Bellec
Yield 12 sandwiches
Ingredients:
6 Fresh lobster tails
2 oz. Kewpie mayonnaise
2 oz. Small diced shallot brunoise size
2 oz. Small diced celery stalk
2 oz.  Chopped parsley
2 tablespoons Yuzu juice
¼ teaspoon ground black pepper
¾ teaspoon sea salt
½ teaspoon sriracha
2 lemons
1 spring fresh thyme
2 pinches of sea salt
2 bay leaves
24 slices butter brioches – or small hoagie rolls
2 tablespoons olive oil
Directions:
Cook lobster tails shell in a pot with boiling salted water with bay leaves, 2 lemons, and fresh thyme – cook for 8 minutes
Ice lobster and remove it from the shells
Diced lobster meat (cut tails in ¼ ) and chop
Add parsley, diced celery, mayo, seasoning, shallots, and yuzu juice.
Set aside on ice.
Brush the brioche slices with olive oil and toast one side golden brown in a nonstick pan
Build the lobster sandwich (2 slices per) and cut the sandwich in halves – serve immediately.
Bon Appetit!
Post navigation