Summer Soaring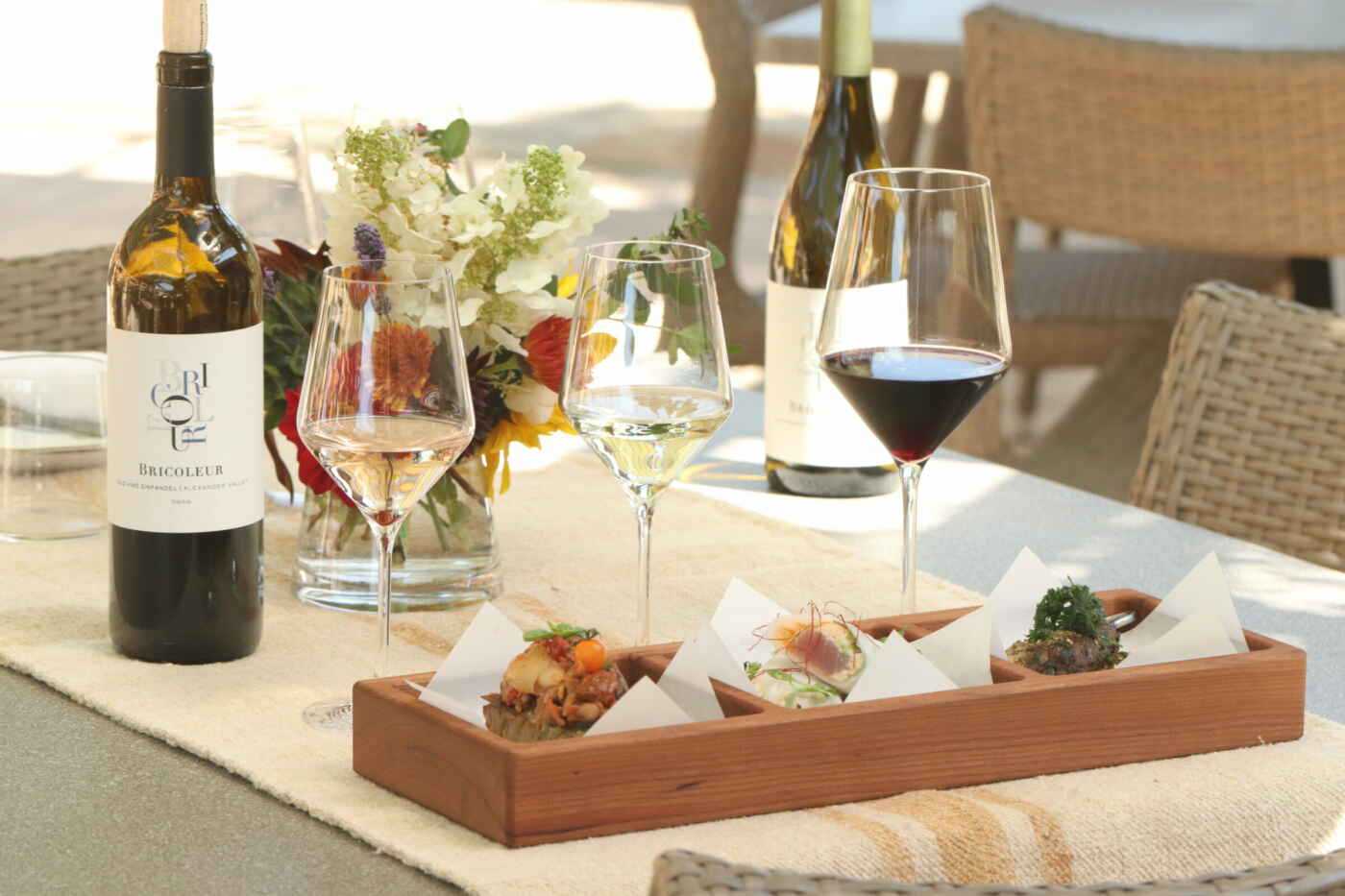 Embark on a captivating international journey without leaving the heart of wine country as Bricoleur Vineyards unveils its tantalizing new Soaring menu. Delight in the flavors of Europe, Asia, and the Middle East through inspired summer street food favorites expertly paired with our estate's luscious and ripe seasonal produce. Experience a culinary fusion that transports your taste buds to far-off lands while savoring the essence of our bountiful estate and wines.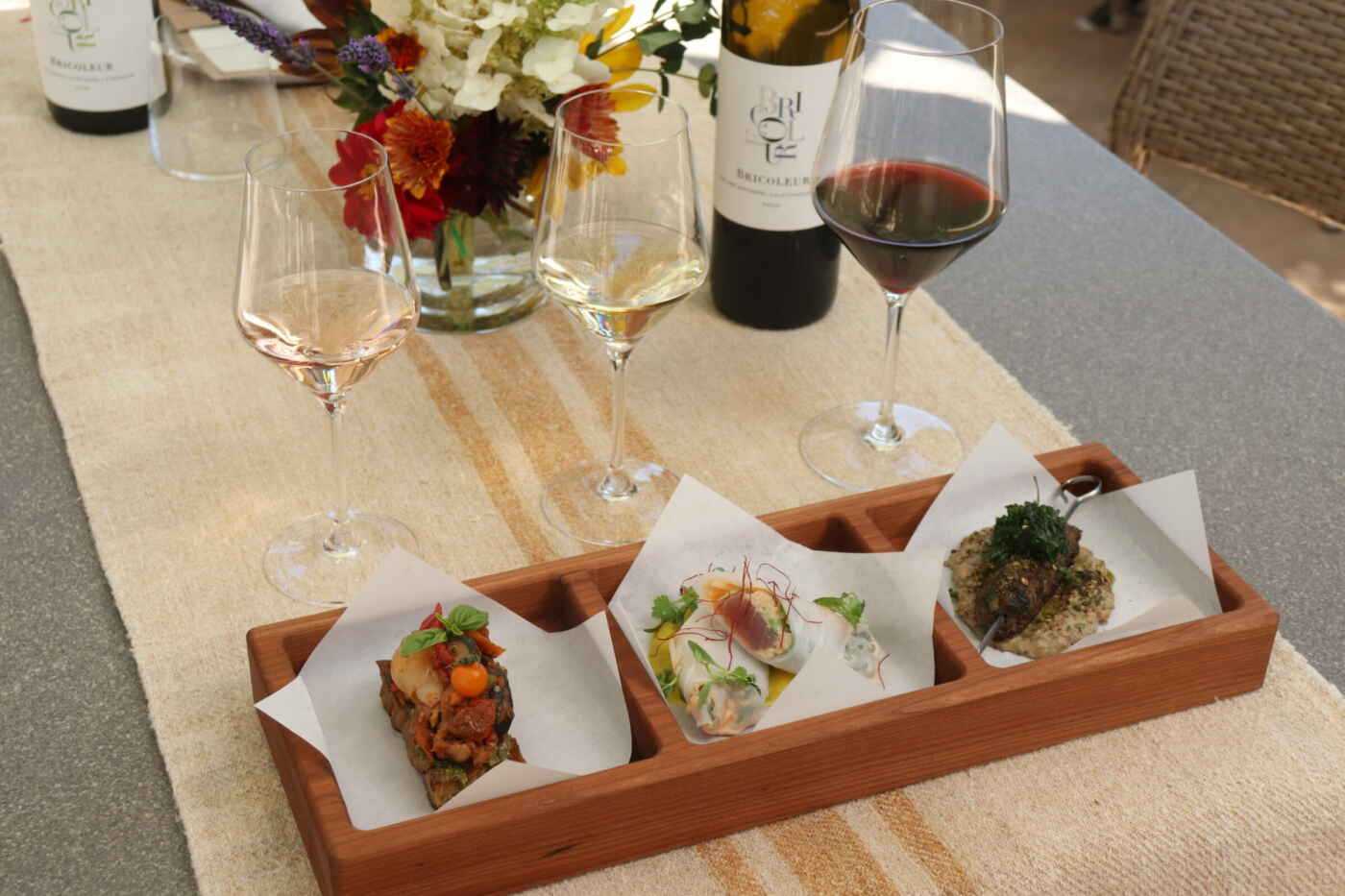 1st Course Pairing
Guests are welcomed with a vibrant acidity from the 1st course, a reminder of the vibrant sunny summer days. Start the experience with our 2022 Kick Ranch Rosé of Grenache paired with a garden summer ratatouille made from estate squash, eggplant, and onions on top of a wood-fire toasted house herb and sea salt focaccia drizzled with estate olive oil, transporting guests to the French countryside with one bite. The focaccia ratatouille enhances the beautiful notes of ripe guava and brings to the forefront the crisp minerality and bright acidity in the 2022 Rosé of Grenache. The herb in the focaccia ties the whole pairing together, bringing the acidity from rosé and ratatouille together for a harmonious bite.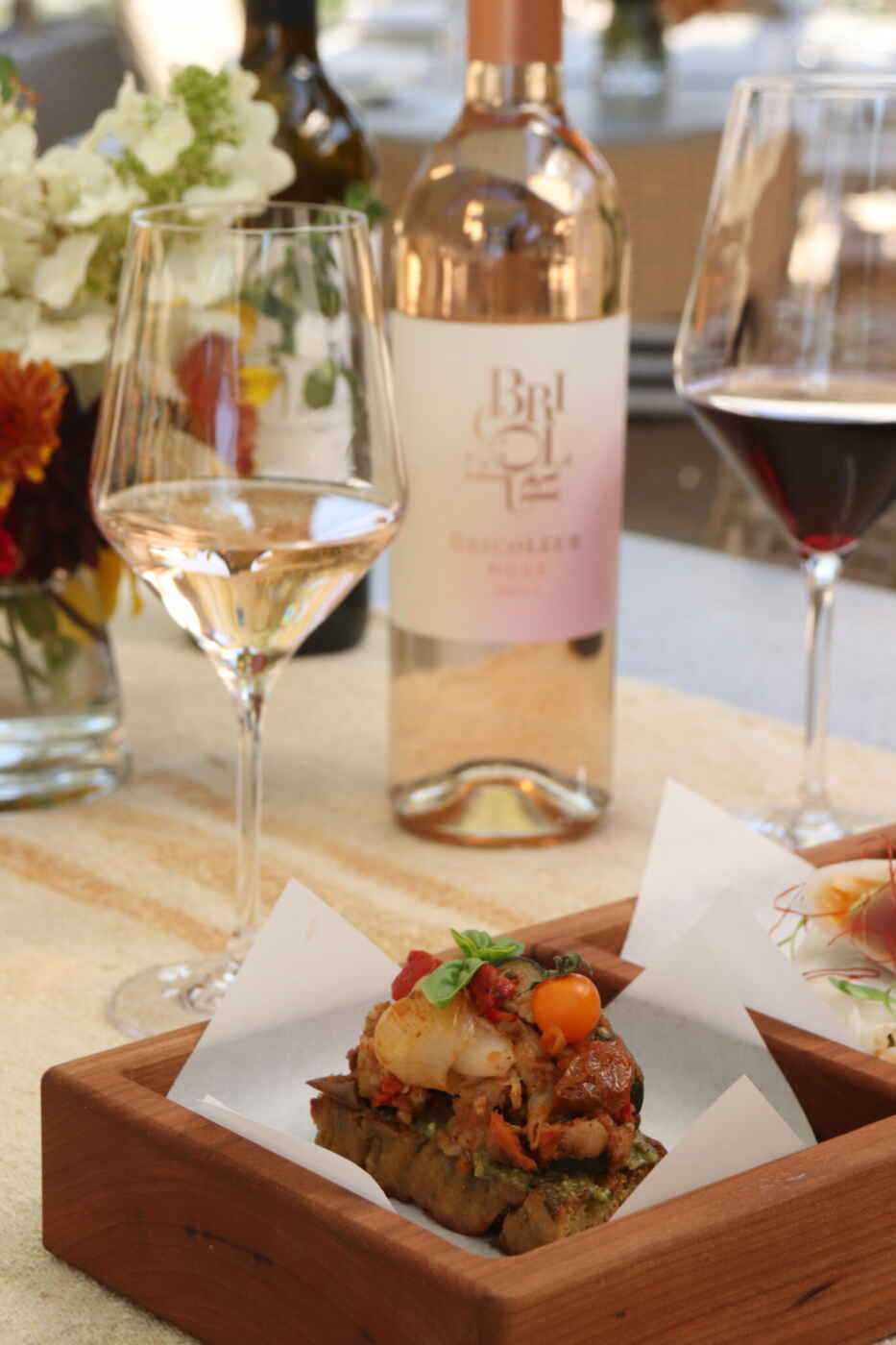 2nd Course Pairing
Our 2022 Kick Ranch Viognier goes perfectly with the 2nd course of a spicy yellowfin tuna spring roll filled with Thai basil, estate cucumber, and jicama alongside a mango cilantro relish. An Asian-inspired dish with layers of flavors pairing wonderfully with the Viognier. The dish intensifies the refreshing acidity and the delicious stone fruit note in the wine. The stone fruit note from the Viognier marries flawlessly with the mango relish creating the perfect summertime bite. The Viognier is an excellent cooling element for the spiciness that is in the spring roll. The Viognier and spring roll create a delicious sweet, savory, and spicy pairing that guests will enjoy all summer.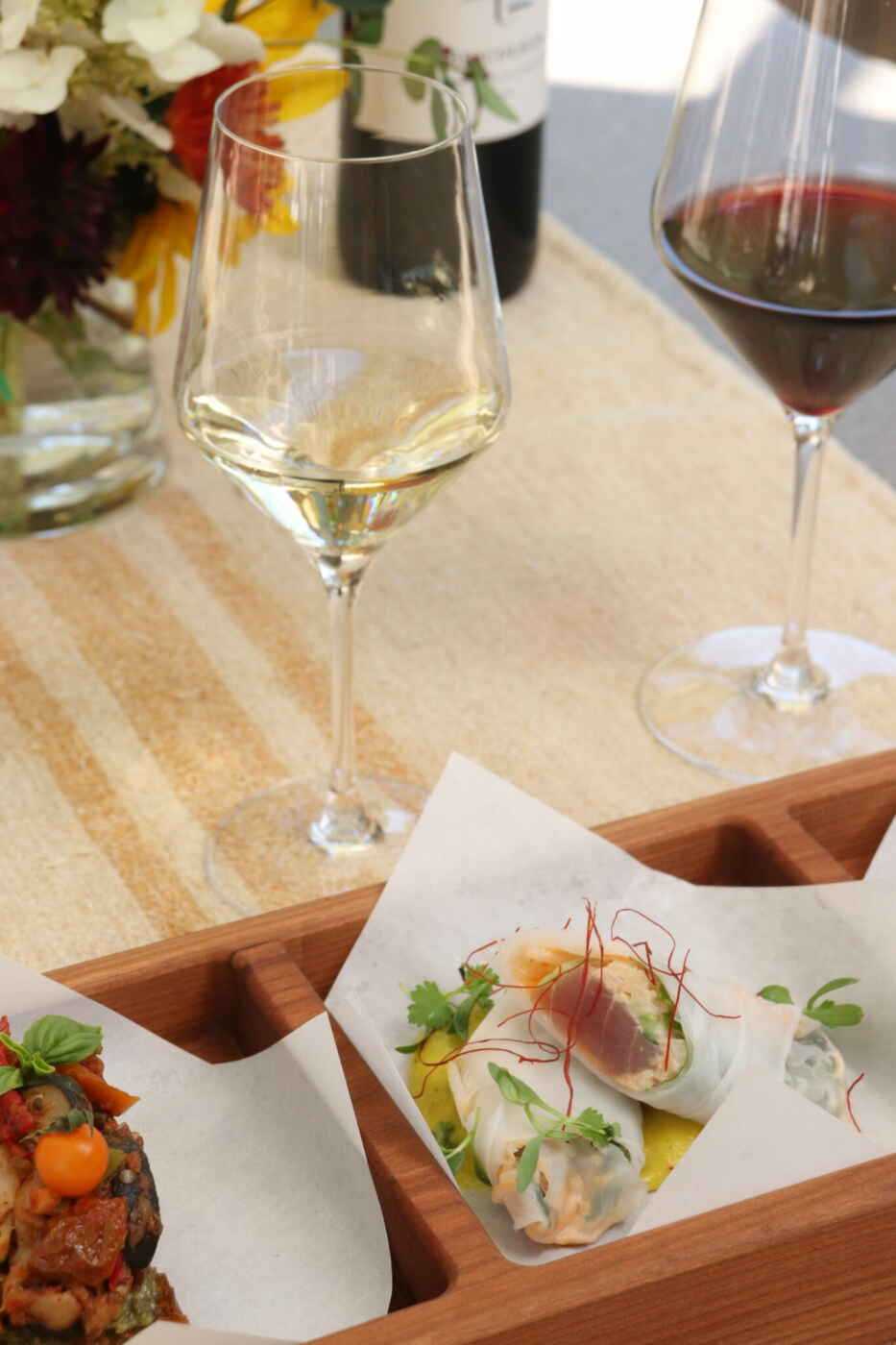 3rd Course Pairing
Ending the experience with our 2020 Alexander Valley Zinfandel and a beef kafta with preserved lemon accompanied by an estate eggplant baba ghanoush and za'atar. A pairing inspired by the traditional Middle Eastern dish married flawlessly with the 2020 Alexander Valley Zinfandel. The baba ghanoush has creamy, earthy notes, elevating the soft acidity and tannins of the wine. The dish's nutty flavor showcases the blue fruit notes of blueberry and boysenberry in the Zinfandel. This complex pairing comes with layers of beautiful flavors that get more delicious with each bite.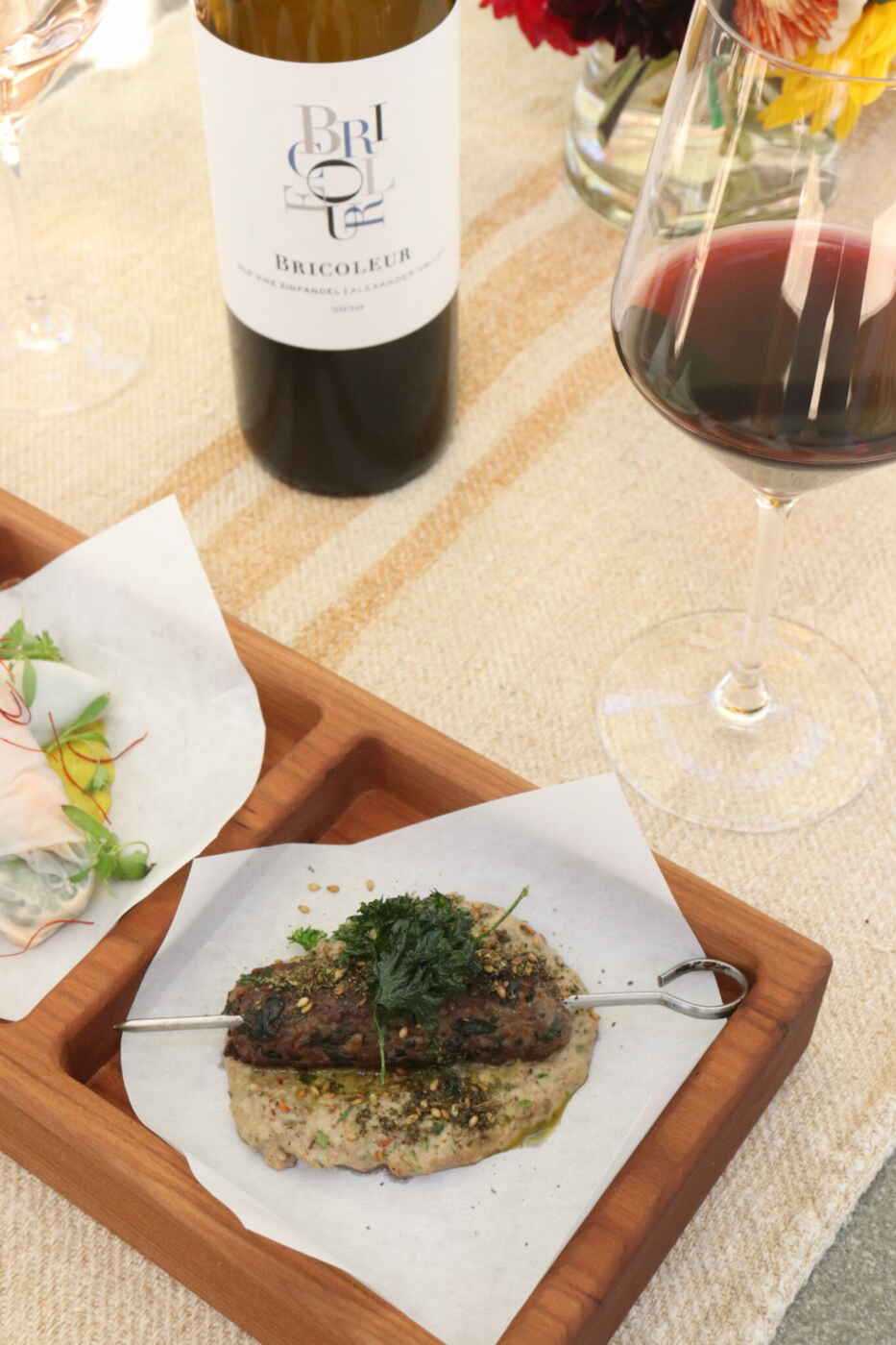 Enjoy the unique and delectable flavors each course brings to the plate. Experience this Soaring experience before it's too late.
Post navigation