Introducing ROOTED
New "Rooted" Wine & Food Pairing, Created by James Beard Award-Winning Chefs Charlie Palmer & Nate Appleman, Debuts at Bricoleur Vineyards on October 21st!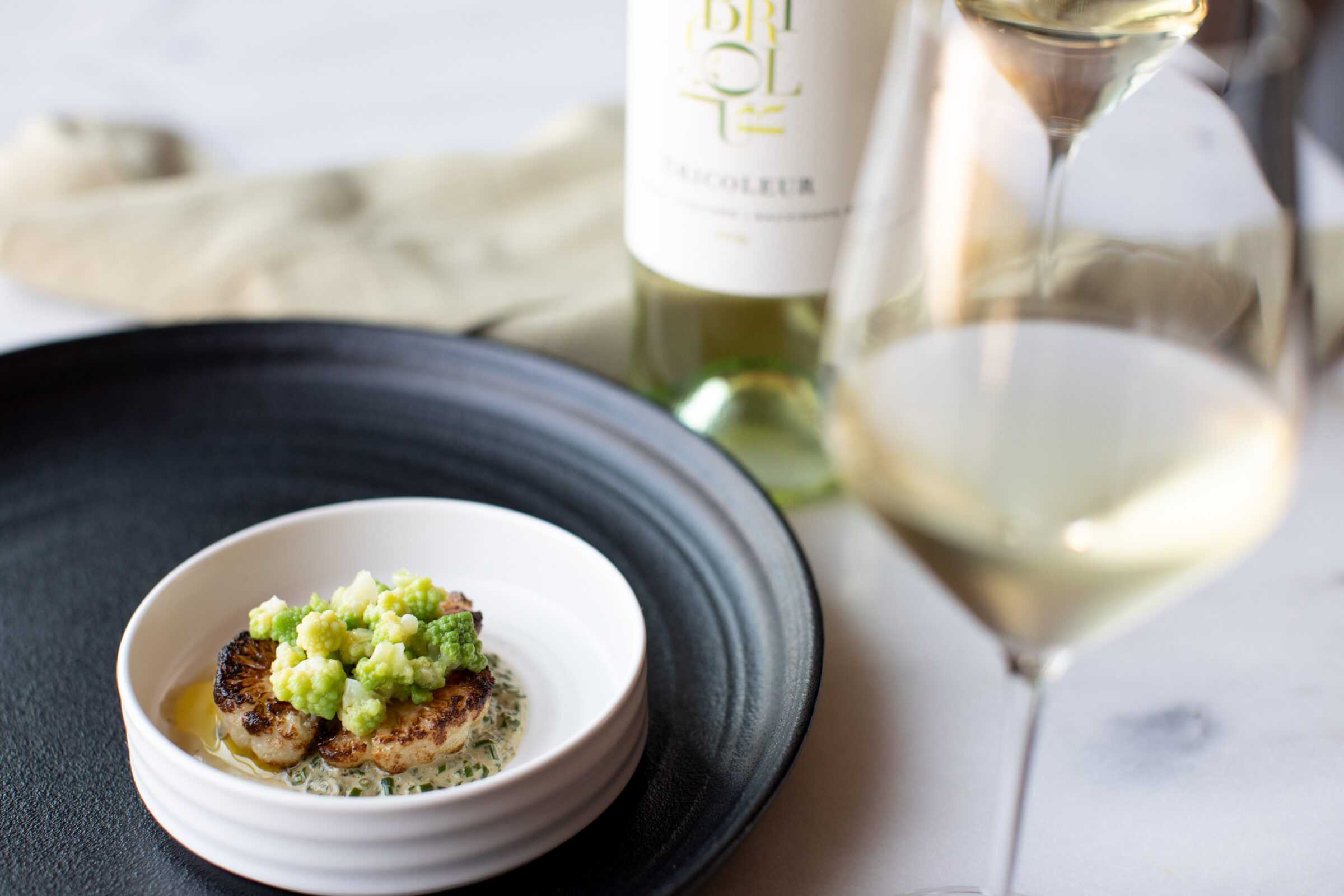 Rooted, a six-course tasting, leads with Bricoleur Vineyards' wines, while showcasing fresh produce, edible flowers, and herbs from the winery's culinary garden
Bricoleur Vineyards is excited to announce that James Beard Award-winning chefs Charlie Palmer and Nate Appleman have partnered with the winery's in-house culinary team to create a new six-course pairing menu called "Rooted," that debuts on October 21st and marries Bricoleur's wines with inventive dishes made from ingredients grown on the estate. Chef Palmer and Chef Appleman joined Bricoleur Vineyards as Culinary Advisors earlier this summer. The Hanson family, who owns Bricoleur Vineyards, laid down roots in Sonoma County in the 1800's when co-founder Elizabeth Hanson's great grandfather became the original oenologist for Sonoma County's historic Italian Swiss Colony. The Hanson's extended family is now five generations deep in Sonoma County winemaking, and this new tasting menu, "Rooted," is an ode to the generations who led the way.
"Partnering with Chef Palmer and Chef Appleman has been a joy for our culinary team," said Bricoleur Vineyards' co-founder & CEO, Mark Hanson. "Our family is rooted in Sonoma County and this new tasting menu is rooted in our love of farming, elegant wines, fine food and the Sonoma community. Our family invites everyone to gather at our table to revel in these exciting new pairings." Bricoleur's wines are the star of this wine-forward "plant-to-plate" offering, accompanied by an inspiring ensemble of dishes comprised of ingredients plucked fresh from the winery's culinary garden. By taking a wine-first approach, the culinary advisors Chef Palmer and Chef Appleman have worked with Bricoleur's in-house culinary team to craft dishes that bring out the best characteristics in each of Bricoleur's wines.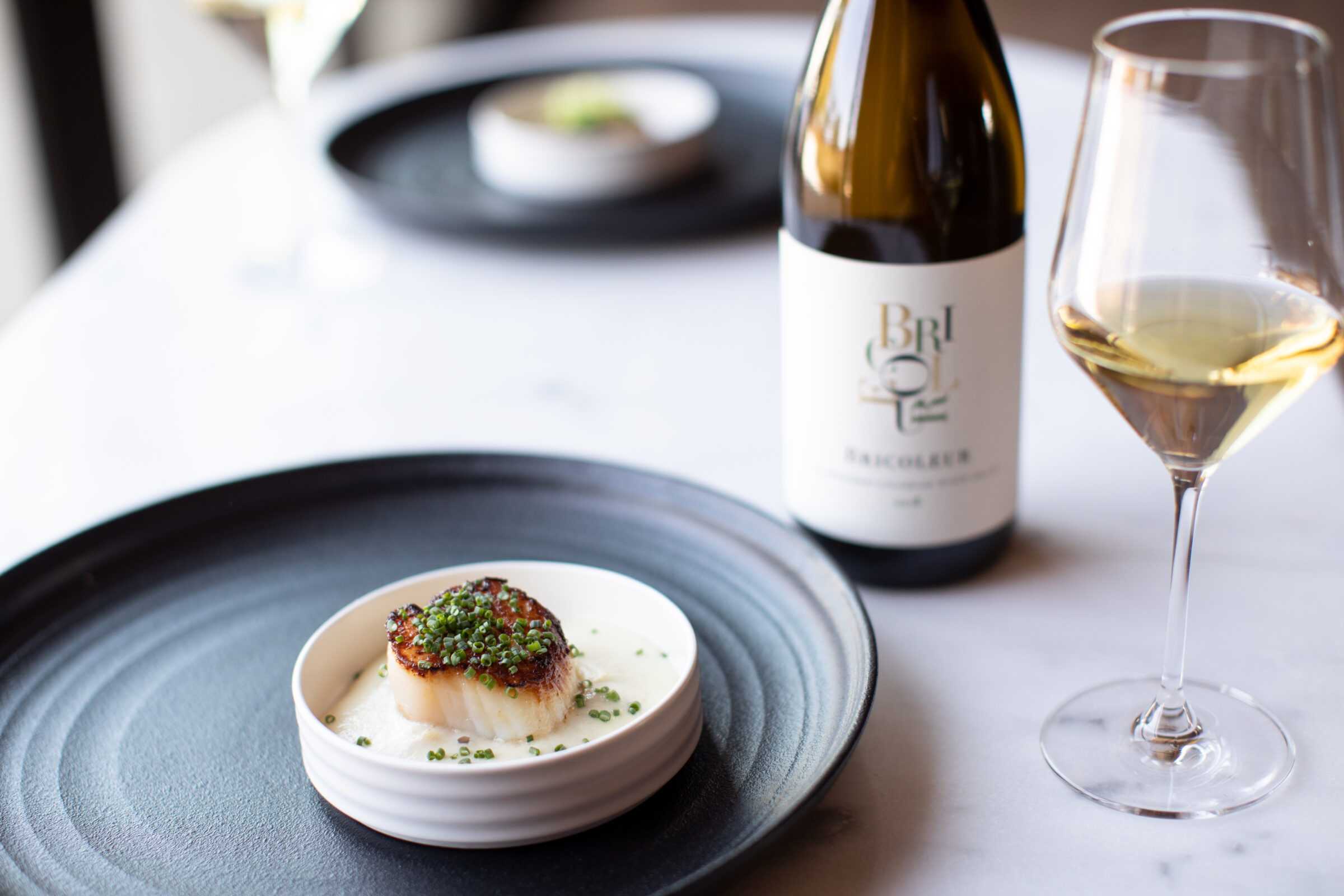 "We look at Bricoleur Vineyards as a whole. We take things that are primitive in nature and elevate them to fit this beautiful environment and experience," said Appleman. "There's an intriguing dialogue between the wine and food teams. Bricoleur's Hospitality Director, Chris Richard, knows food really well and talks about things that are tangible for chefs." That collaboration has produced the new Rooted tasting menu, a distinctive exploration of wine & food pairings. For Bricoleur's 2020 Kick Ranch Sauvignon Blanc, the wine's minerality inspired the chefs to incorporate fresh oysters in the Green Goddess Dressing that accompanies Roasted Cauliflower and Romanesco. The chefs turned to Bricoleur's garden for Fresno Chilies to create a non-traditional recipe for Grilled Jerk Marinated Carrots and a Spiced Carrot Purée to pair with Bricoleur's 2019 Kick Ranch Viognier. An uncommon herb grown at Bricoleur Vineyards, Nepitella, has been folded into the dough of handmade Manicotti with Wild Chanterelle Mushrooms to pair with Bricoleur's 2018 Estate Pinot Noir.
The full menu can be found here, and it will be refreshed every two months to capture the best flavors of the season in the culinary garden. "Bricoleur Vineyards has such an energetic, dynamic in-house culinary team and the chefs work hand-in-hand with the winery's farmer, so it's ideal," said Palmer. "It's inspiring to bounce ideas back and forth. Our partnership is thriving, and each pairing in the new Rooted tasting menu is in harmony." Bricoleur Vineyards opened in the Sonoma County town of Windsor, just south of Healdsburg, last spring in the midst of the pandemic and in a short time has already earned recognition from San Francisco Bay Area press as the region's "Best New Emerging Winery" and "Most Romantic Winery." It's a 40-acre picturesque destination with 21 acres of Pinot Noir and Chardonnay vineyards that have produced critically-acclaimed, award-winning wines. In addition to culinary gardens, the sustainably-farmed estate also has fruit trees, olive groves, chickens, and honeybees.
Visit us and experience our new wine and food pairing!
Post navigation