Stained Wine Linens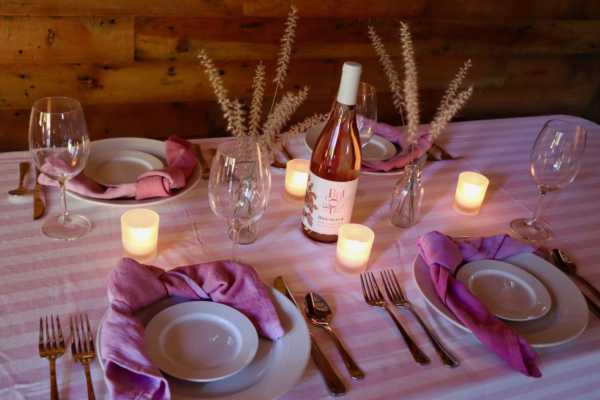 By: Isabella Cirelli
Have stained linens? Use this fun and easy trick to disguise them. Whether it's red wine or a berry stain you can save your linens and turn them into beautiful ombre linens. Repurpose your old stained linens or vamp up new plain white linens with this super quick and simple DIY.
You Will Need:
White Linens (can be new or old stained ones)

Spray Bottle

Red Watercolor Paint
                     OR
Red Wine/Blackberry Juice
How To:
Step 1: Fill the spray bottle halfway with water.
Step 2: Squeeze 2 to 3 drops of watercolor into the spray bottle. If the solution is darker than you prefer dilute it with water.
                                                        OR
Step 2: Add a fourth cup of red wine and a fourth cup of blackberry juice to the spray bottle
Step 3: Wet the linen with water. This helps the linen absorb the color more.
Step 4: Lay your linen out flat.
Step 5: Begin spraying the bottom of the linen. Do three to four coats at the bottom, you want the bottom to be the darkest for an ombre effect.
Step 6: Lightly spray the rest of the linen to complete the look.
Step 7: Allow to dry. If touch-ups need to be made, repeat by spraying in desired areas and allowing to dry once again. 
Post navigation