Glitter Pine Cone Placecard Holder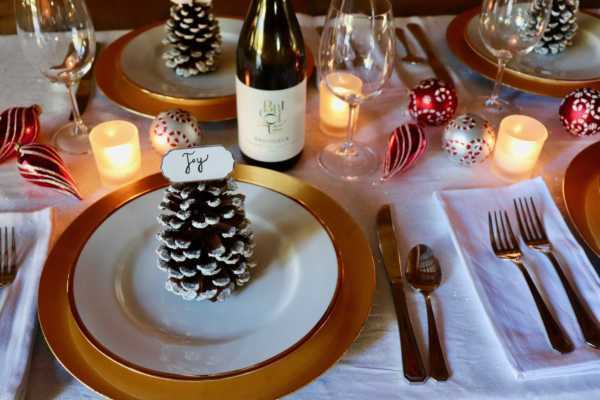 By: Isabella Cirelli
This fun and festive DIY placecard is super easy and sure to please. Set against simple white china, our glitter pine cone is perfect for any winter place setting.
You Will Need:
Pinecone (one for each place setting)
White Acrylic Paint
Silver Glitter
Pre Cut Place Cards
Paintbrush
Paper Plate
How To:
Step 1: Dab the tip of each prong of the pine cone with white paint. For best results, make sure that you're creating very thick applications of paint.
Step 2: Sprinkle the glitter over the fresh paint
Step 3: Shake off any excess glitter.
Step 4: Let dry overnight.
Step 5: Take a paper place card and wedge in between prongs at the top of the cone. No glue is needed.