Summer Centerpiece: From the Garden to Your Tabletop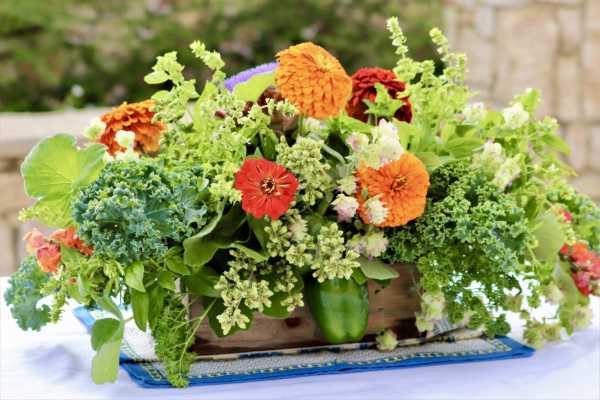 By: Kim Coleman & Isabella Cirelli
A centerpiece doesn't have to be all about flowers, use vegetables as a unique twist. Create this centerpiece using only the goodies from your garden or even any leftover produce from your fridge.
You Will Need:
Floral Picks

Floral Shears

Wooden Box

Oasis Floral Foam  

Fresh Flowers (To help fresh flowers from wilting put them in warm water)

Vegetables (We used bell peppers, kale, basil, oregano, artichokes, and parsley)
How To :
Step 1: Soak your oasis in warm water for about 5 min.
Step 2: Cut the oasis so it fits in your container (vase, box, etc.)
Step 3: Wrap the wire of the floral pick around the stem of the bell pepper.
Step 4: Start creating your centerpiece by establishing focal points (ours was the bell peppers and artichokes)
Step 5: Add your greenery. Remember whatever you do to one side try to match it on the other)
Step 6: Add flower accents.
Step 7: End by hiding any empty spots with greenery fillers and you're done!