Party Tricks: Cool Down with Flavored Ice!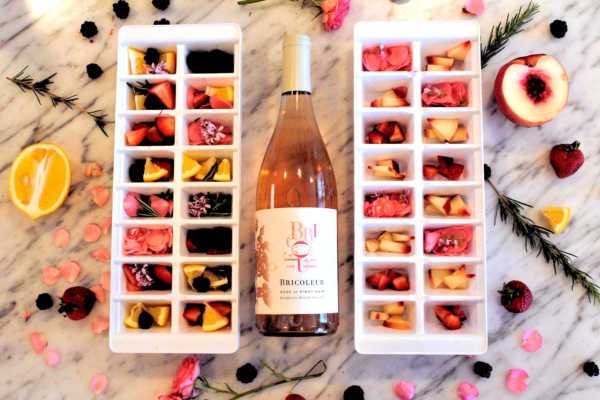 By: Isabella Cirelli
Nothing is worse than a warm beverage on a hot day. Cool down this summer with fruit and flower-infused ice cubes. These fun and simple ice cubes will add life to your drink and will be the prettiest ice cubes you have ever seen. Our frozen water or Rosé ice cubes are the perfect party trick and a guaranteed crowd pleaser!
You Will Need:
2 Plastic ice cube trays
Cheers/Salute silicone ice mold (Optional)

Distilled Water (Using distilled water helps keep the ice cubes clear and not cloudy when frozen)

Rosé

Lemon

Peach

Strawberries

Blackberries

Rosemary

Rose petals and other small flowers
How To:
Step 1: Begin by gently washing all your fruits, flowers, and rosemary.
Step 2: Cut the larger fruit into small pieces. Remove the rose petals and rosemary from the stem.
Step 3: Place the fruit, flowers, and rosemary into the ice cube trays. Have fun creating delicious combinations.
Step 4: Fill one tray with water and the other with Rosé. Be careful to not overfill.  
Step 5: Freeze! Keep the trays in the freezer overnight for optimal results.