The Perfect Garden Flower Crown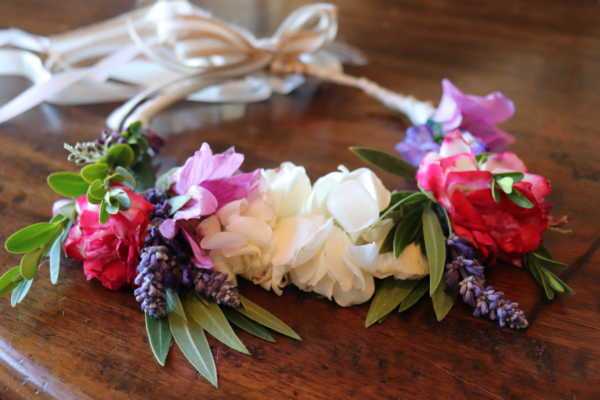 By: Isabella Cirelli
A homemade flower crown is the perfect accessory for any occasion, whether it's a wedding, bridal shower, or just a crafting day with the kids; this flower crown is a fun and easy DIY for all ages. Have fun and get creative. And don't forget the wine! Flower crown making pairs perfectly with a glass of Rosé.
You Will Need:
Fresh Flowers (can be store bought or wild, really look around outside you'll be surprised on what you find)

Wired twine

Floral Tape

Ribbon of Your Choice

Wire Cutters

Scissors
All supplies and tools can be found at Michael's or your local craft store.
Let's Get Started:
Step 1: Measure head size and cut a piece of wired twine with the wire cutters, adding about 5 inches for overlapping. Then tightly twist the ends together to close the circle.  
Step 2: Cut flower stems to 1-inch length. Next, arrange them to your liking. Try to use a variety of flowers and different sizes to achieve the perfect look.
Step 3: Secure flowers to the twine wire with the floral tape. Keep adding more flowers and greenery to complete the crown. Add more for a dramatic look or less for a simplistic look
Step 4: Add ribbon to hide the floral tape. Wrap the ribbon around the wire and secure. Then add some decorative ribbon and a bow to finish the look.
That's it! Now enjoy your flower crown with a celebratory sip of Rosé.