Lomi Lomi Salmon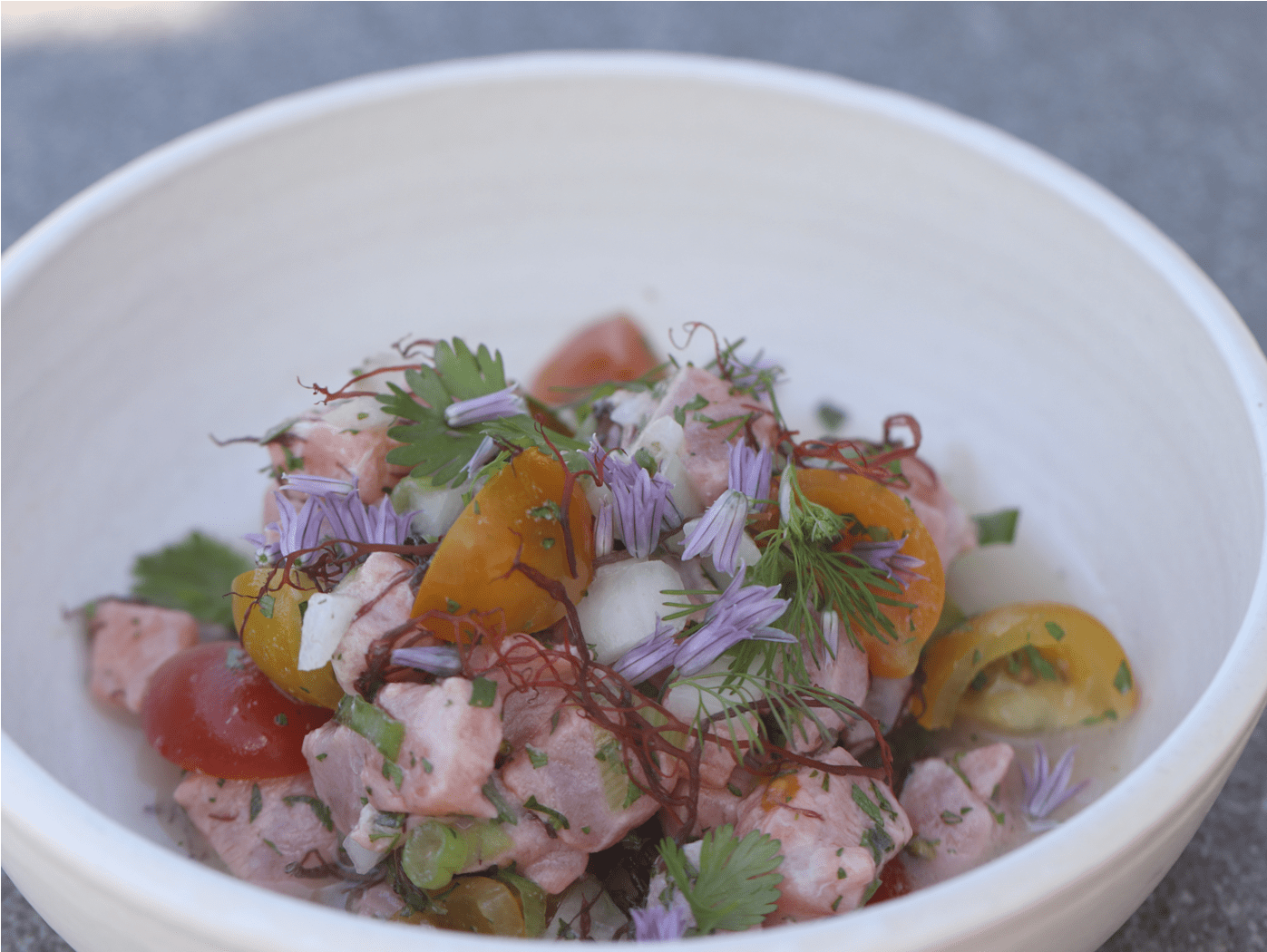 Lomi Lomi Salmon
Created by Chef Thomas Bellec
Ingredients:
Half-pound fresh salmon center loin, boneless and skinless.
Two medium-ripe tomatoes
One large sweet onion – Maui onion
Six stalks green onion
2 oz ogo seaweed
1 lime
1 ½ tablespoons Hawaiian Alaea sea salt
Directions:
Dice the fresh salmon ½ inch by ½ inch, add Hawaiian sea salt, and mix well – set aside in the fridge for 1 hour to marinate.
Dice all the ingredients (tomatoes, onions, green onions, seaweed) separately. You want small, bite-sized pieces ½ inch by ½ inch.
Put it all together into a big bowl
Gently knead the ingredients together until well-mixed. There is no need to salt or season because the salmon is already salted. Add lime juice according to taste and add hot sauce if you would like.
Eat and enjoy!
Post navigation