Curried Crab Salad with Granny Smith Apple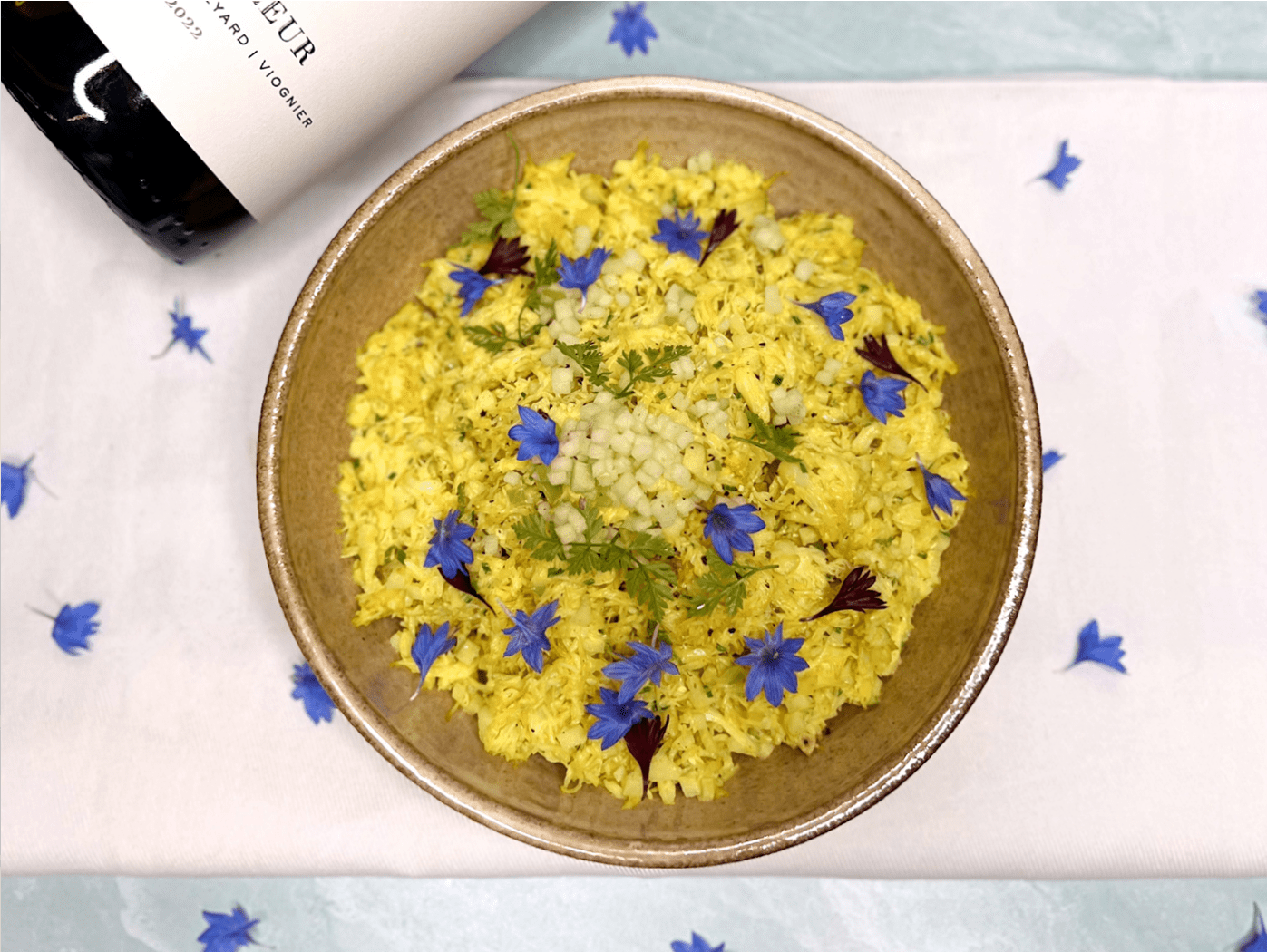 Curried Crab Salad with Granny Smith Apple
Created by Chef Thomas Bellec
Ingredients:
½ cup fresh crab meat – squeeze out the water
½ tablespoons thin chopped chives
2 teaspoons lime zest – use a micro plane
2 tablespoons lime juice
½ cup Kewpie mayonnaise
1 teaspoon Sriracha
½ tsp black ground pepper
½ tsp Kosher salt
1 Granny Smith Apple – skin on and diced
½ tablespoon Madras curry powder
Directions:
Fill up a bowl with ice and add an empty bowl on top – add crab meat (picked and drained)
Add mayonnaise, chopped chive, lime zest, lime juice, curry powder, sriracha, pepper, and salt – mix by hand until fully integrated.
Add diced green apple & check seasoning accordingly.
Set aside in the fridge until ready to serve.
Enjoy!
Post navigation