Our estate is surrounded by vines, water, and oak trees, and we are proud to count as neighbors some of the most notable names in Sonoma wine country: Copain, Dehlinger, and Williams Selyem, for example, are all less than 10 miles away.
Three creeks run through our 40-acre property, their banks lined by native oaks and cork oaks (Quercus suber). The silhouettes of these trees against the undulating lines of our vineyard make for a blissfully serene natural setting.
The property benefits from a classic, coastal-influenced Russian River Valley climate: cool, foggy mornings, plenty of rainfall, and sun-soaked afternoons during the growing season. As a result, our fruit reaches the peak of ripeness while also retaining the acidity necessary for making crisp, refreshing wines.
Sustainability
There's a strong connection between the long-term health of a vineyard and the number of species that inhabit it. Bricoleur Vineyards is a natural paradise where it's not unusual to spot deer, wild turkeys, foxes, bobcats, coyotes, raccoons, river otters, rabbits, geese, or ducks.
We keep the pest population in check by housing owls in our vineyard. In addition, we keep honey bees and chickens, grow heirloom tomatoes & vegetables, and press oil from the fruit of our Spanish and Italian olive trees.
Thanks to diligent farming, with educated crews who understand our philosophy, our vines render the raw materials to make great wine. We use compost to achieve soil health. We utilize weather stations, soil probes, and plant tissue samples throughout the season so as to limit irrigation to the optimum level, balancing vine health and delicious fruit.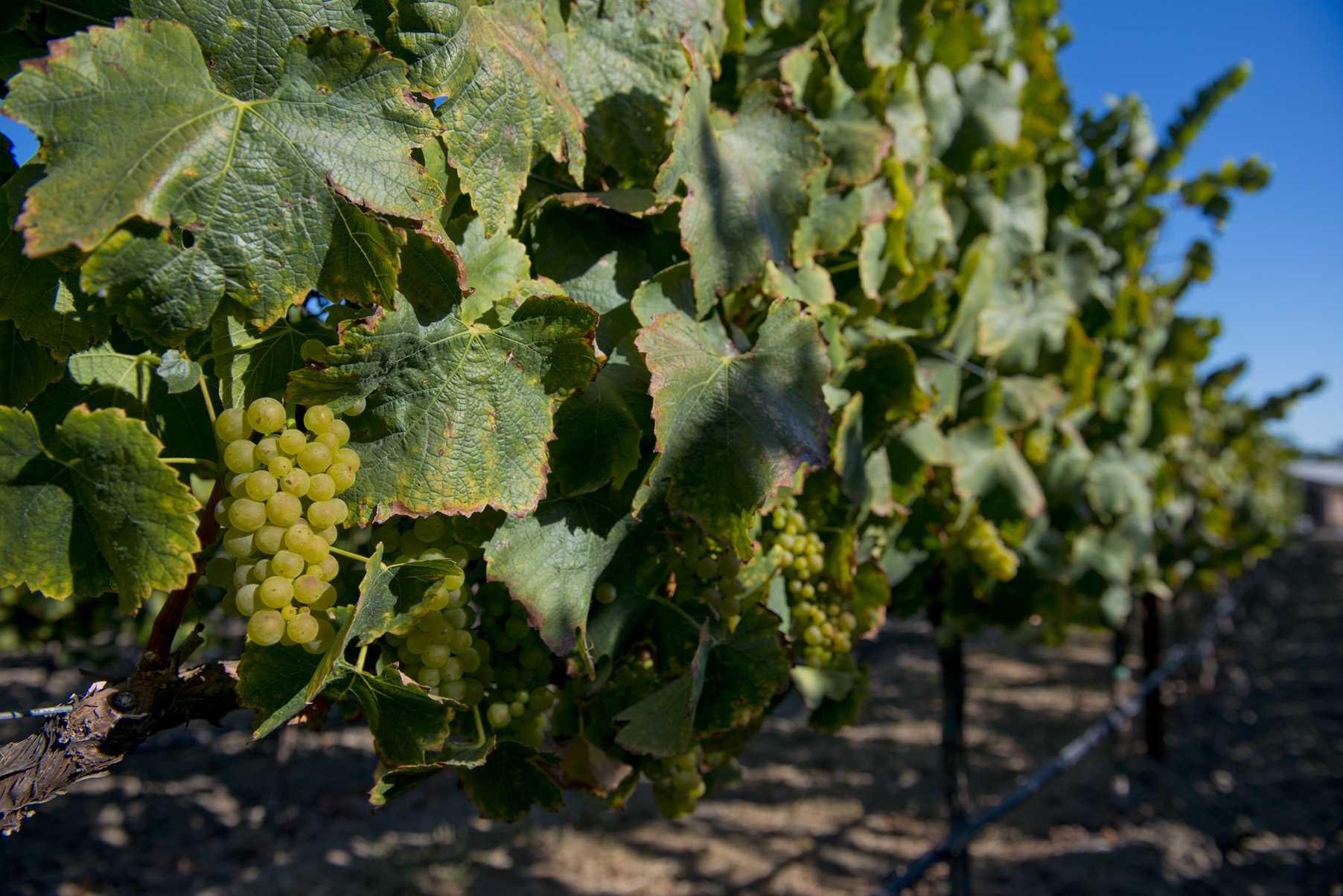 Viticulture
Biological diversity is key to long-term vine health. Only half of our acreage is devoted to vineyard, creating a protective buffer zone.
We grow 9 acres of Chardonnay—both the Wente and the Musqué clones—and this variety loves our fine-textured clay soil. Streaked with areas of loam and gravel, it provides a cool and welcoming environment and imparts a richness to the finished wine.
Our nearly 12 acres of Pinot Noir are composed of a diverse collection of cultivars. The blending possibilities presented by Dijon clones 115, 777, and 459, as well as the heritage clone Swan, make for a complex finished wine.
Farm
---
We grow much more than grapes. We keep heirloom chickens and honeybees, and press our olives to make oil. Our extensive vegetable and herb gardens feed our guests as well as residents of Sonoma County.