Culinary
We revel in sharing the wine country lifestyle – the celebration of exceptional wine with extraordinary food, quiet moments on endless vistas, and living each moment to its fullest.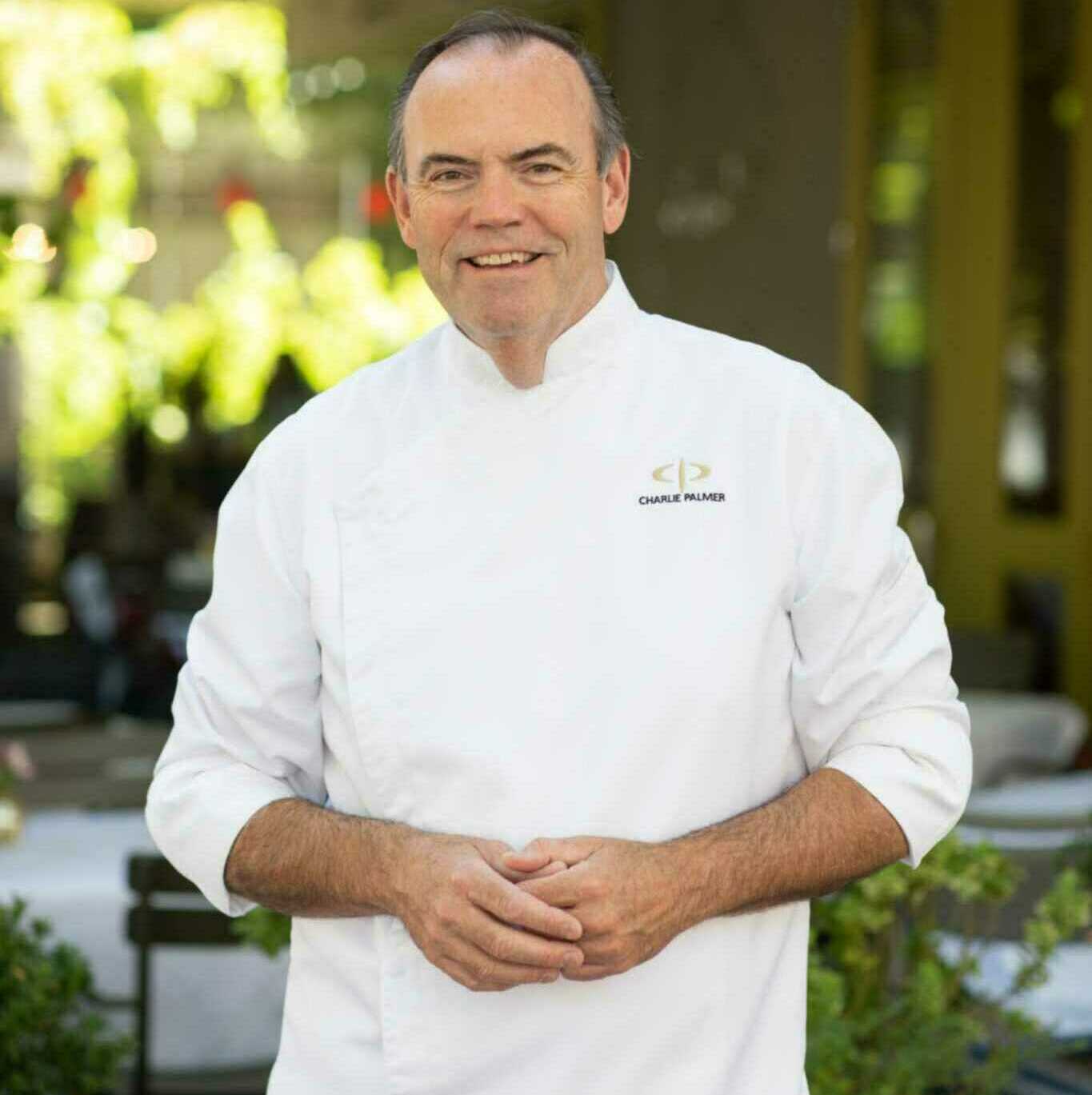 Chef Charlie Palmer, CULINARY ADVISOR
Chef Palmer brings his signature "Progressive American Cooking" to Bricoleur Vineyards and will team up with the estate's culinary team on menu creation and concept to further elevate the winery's already robust offerings.
Chef Palmer has earned 13 Michelin stars and two James Beard awards, over the 30 years at his brick-and-mortar restaurant, Aureole. With 13 acclaimed restaurants and rooftop bars across the United States, Chef Palmer has chosen Sonoma County as his home, designing wine-forward tasting menus for Bricoleur Vineyards that emphasize the fresh, seasonal produce grown on the estate, reflecting the bounty of the land that Palmer knows so well.
Great wine starts in the hands of the grower.
Great food starts with great ingredients.
Great ingredients come from local farmers.
Chef Nate Appleman, Culinary Advisor
Chef Appleman and the Bricoleur Vineyards team both believe in making food with great quality ingredients, prepared using classic cooking techniques. Under Chef Palmer's advisement, Chef Appleman leads the Culinary operations for The Charlie Palmer Collective.
Chef Appleman helped perfect our pizza dough and has revamped Bricoleur Vineyards wine paired experiences. Chef Appleman trained in Italy and is one of the few American pizzaiolos certified by the Verace Pizza Napoletana Association. Chef Appleman's soulful cooking has garnered him national praise. Appleman's has earned the James Beard award and the Food & Wine Best New Chef recognition, as well as two prestigious book awards from the International Association of Culinary Professionals: Book of the Year and First Book: The Julia Child Award for his cookbook A16 Food + Wine.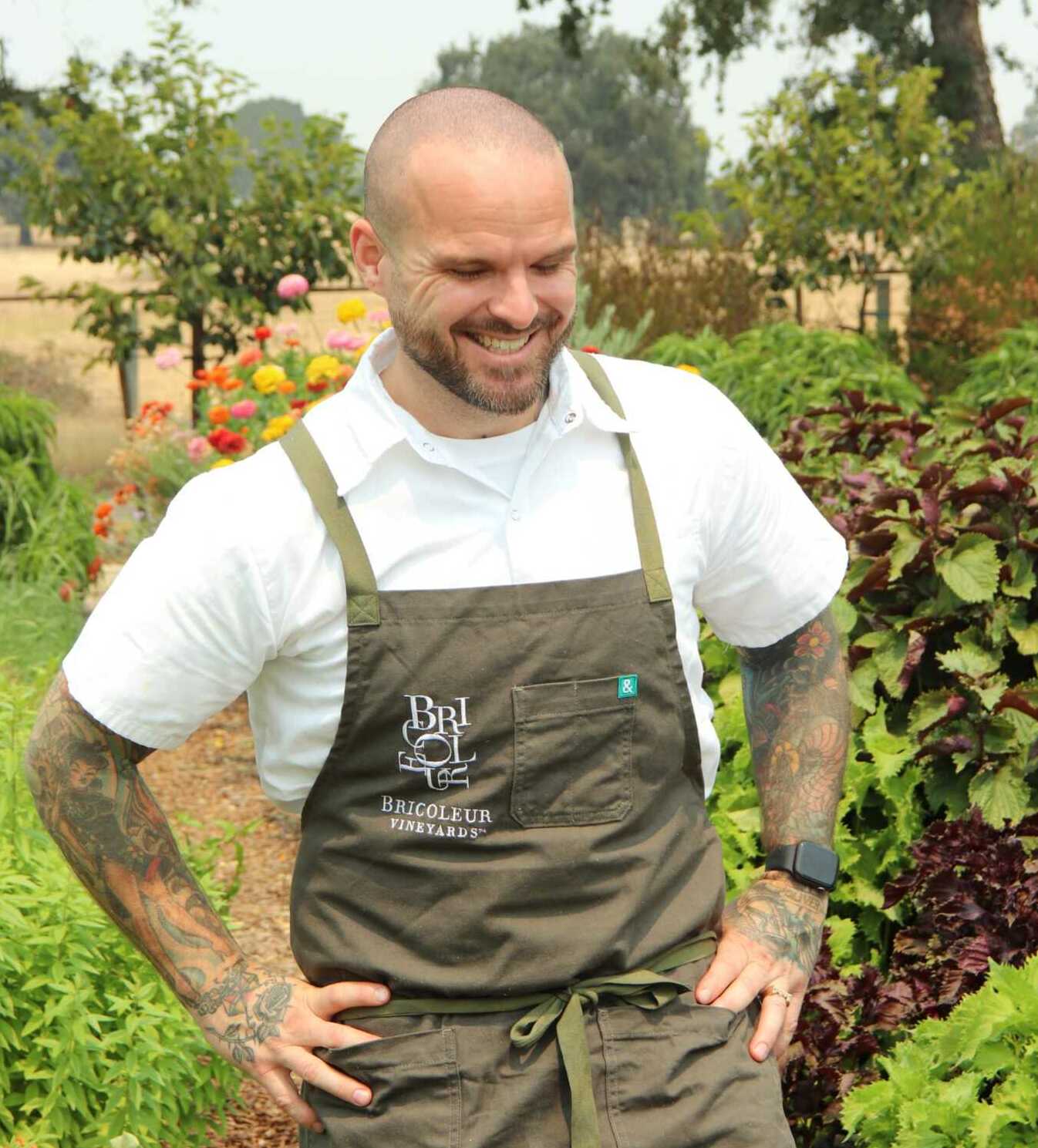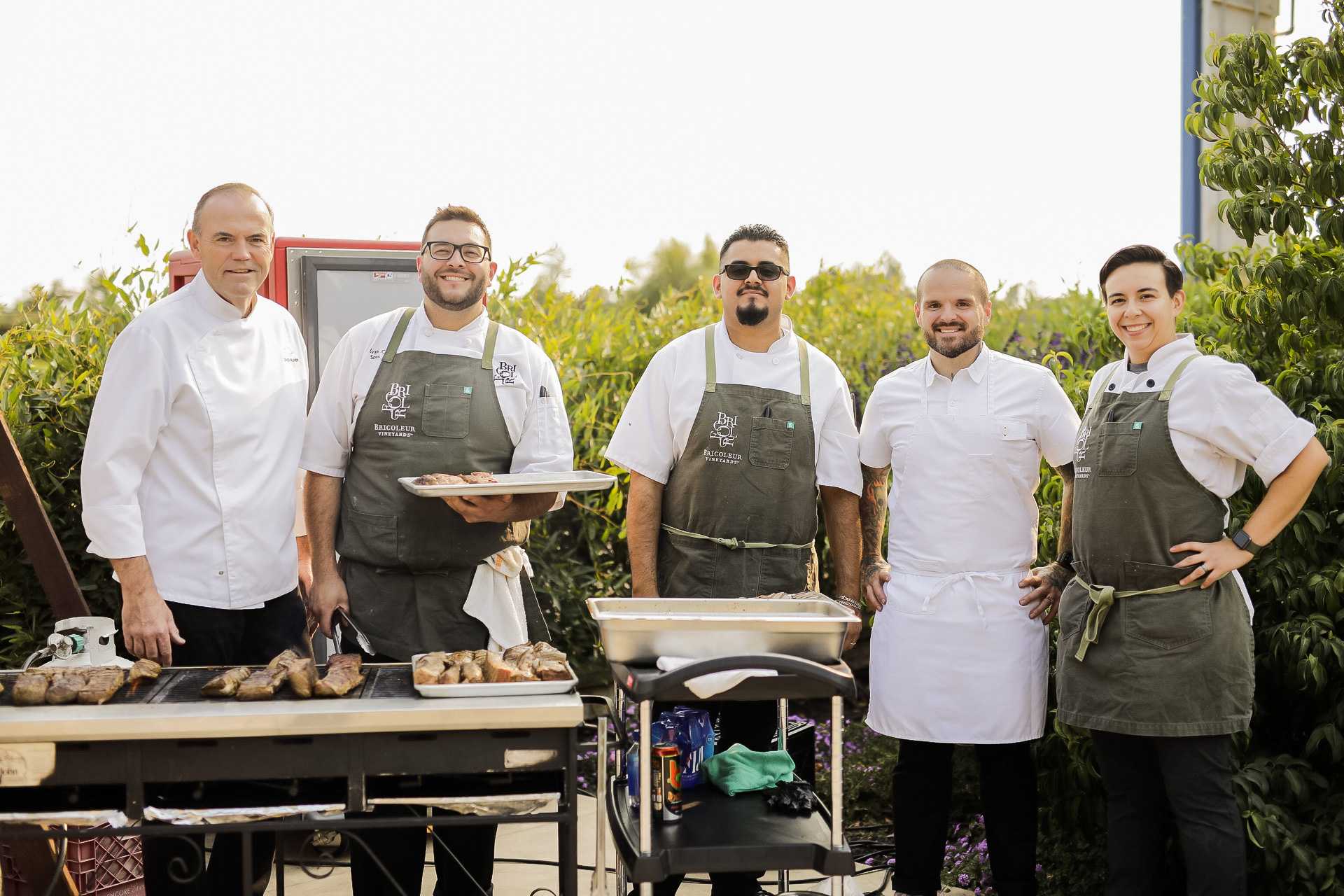 Our Culinary Team
Chances are you'll find our culinary team out harvesting herbs and edible flowers, standing table side explaining the day's seasonal wine & food pairing or in the kitchen creating new unique pairings.
Our chef's strive to be Sonoma County's best destination for friends and family to gather around our table to enjoy exceptional wine and food in a stunning and relaxed environment. We strive to make each vintage, bite, and memory better than the last.
So, come say hello, we look forward to serving you!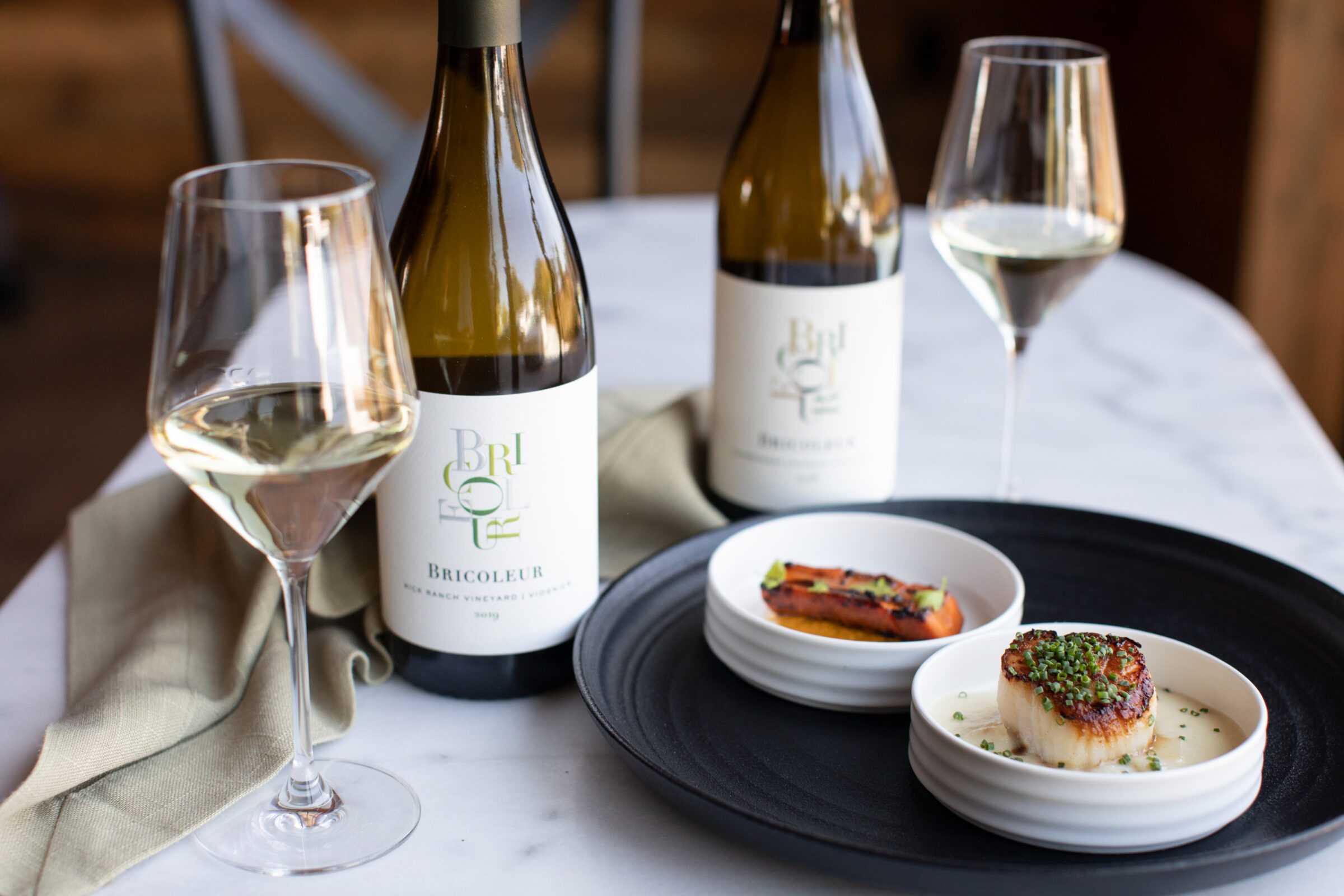 ROOTED
Revel in sharing our Sonoma County Roots. Bricoleur's essential core is rooted through community, family, elegant wines, and fine food. Rooted is an immersive wine & culinary experience with a seasonal six-course wine and food pairing at our tasting table.
WE SUPPORT LOCAL:
Golden Nectar Farm – 0.6 Miles
Freckle Farms, Healdsburg – 7 miles
Russian River Organics, Healdsburg – 12 miles
Sonoma County Meat Company, Santa Rosa – 12 miles
Angerer Family Farm, Geyserville – 17 miles
Preston Farm and Winery, Healdsburg – 20 miles
Liberty Ducks, Penngrove – 23 miles
Lantern Farm, Cloverdale – 30 miles
Pennyroyal Farm, Booneville – 55 miles