Welcome Chef Thomas Bellec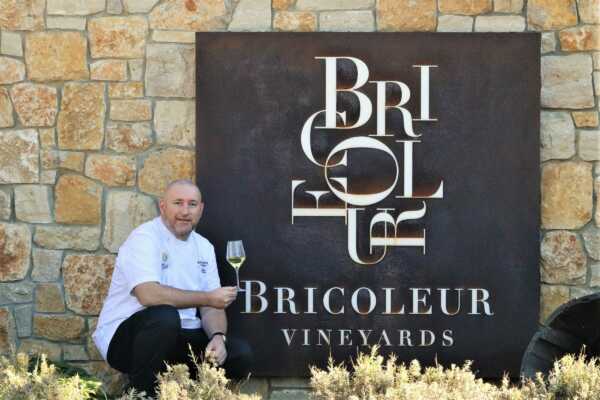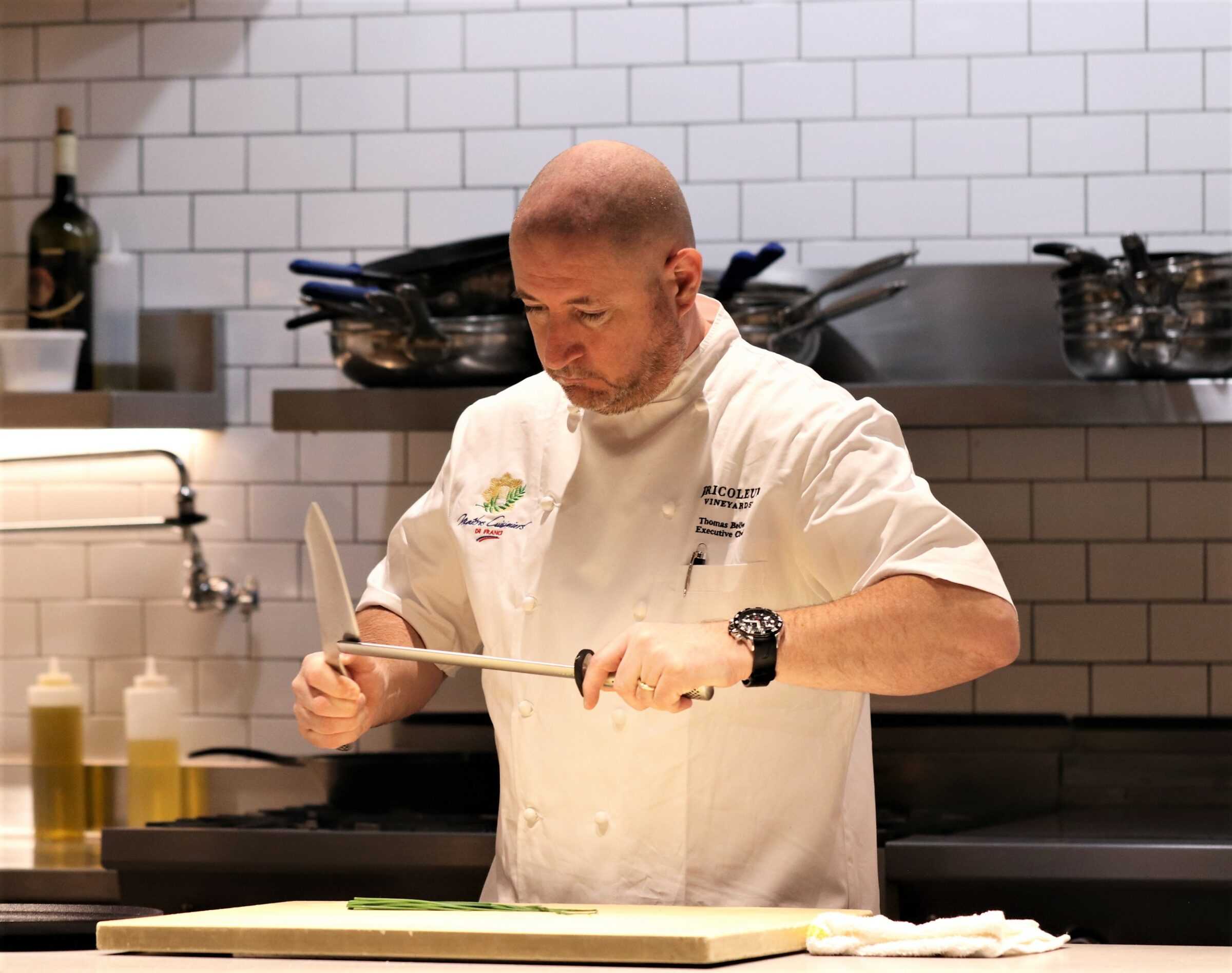 Internationally-Acclaimed Chef Thomas Bellec Named In-House Executive Chef for Bricoleur Vineyards
Bricoleur Vineyards is excited to announce that internationally-acclaimed Chef Thomas Bellec is joining the winery as In-House Executive Chef. Last summer James Beard Award-winning Chefs Charlie Palmer and Nate Appleman became Culinary Advisors to Bricoleur, and Chef Bellec's appointment enhances that flourishing partnership.
"We are so excited to have Chef Bellec lead our in-house culinary team," said Bricoleur Vineyards' co-founder Mark Hanson. "With his vast international experience, he's the perfect person to mentor our culinary team and partner with our talented Culinary Advisors, Chefs Charlie Palmer and Nate Appleman."
Bricoleur Vineyards opened in the Sonoma County town of Windsor, just south of Healdsburg, two years ago and in a short time has already earned recognition from San Francisco Bay Area press as the region's "Best New Emerging Winery" and "Most Romantic Winery." Bricoleur is known for their truly unique wine and food pairings. Last fall Bricoleur Vineyards introduced their new six-course Rooted wine & food pairing, a robust array of special events, and a dinner series called "The Seasons," that showcases the estate's bountiful, sustainably-farmed culinary garden.
"We're delighted to work with Chef Bellec," said Bricoleur Vineyards' Culinary Advisor, Chef Charlie Palmer. "Bricoleur Vineyards stands out because of their exceptional wine & food pairings and the creative possibilities on that estate are endless. Collaborating with Chef Bellec will enhance our partnership and further elevate the spectacular offerings at Bricoleur."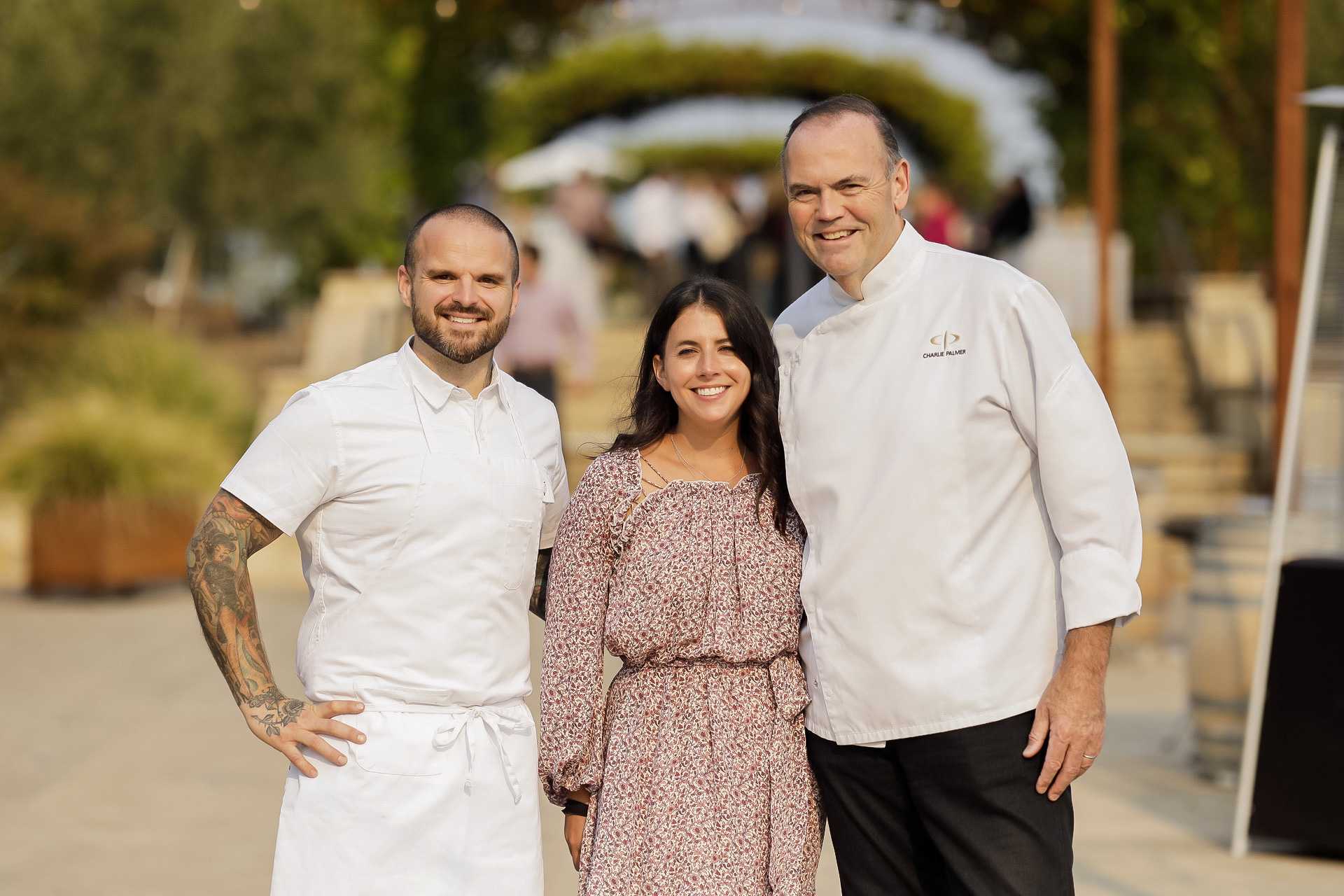 Chef Bellec comes to Bricoleur Vineyards after a sensational 18-year career with Four Seasons Hotels and Resorts. An accomplished chef with a passion for developing and coaching teams, Chef Bellec has been at the forefront of creative culinary offerings at Four Seasons Hotels and Resorts in Hawaii, Beverly Hills, Toronto, Boston, and Uruguay. He was raised in the coastal town of Concarneau in Brittany, France where cooking and hospitality run in his family. His grandparents owned a prominent bakery, and his father was a professional fisherman, a passion that Chef Bellec embraces, too. He grew up fishing and hunting for mussels, clams and periwinkles to cook with his family, and apprenticed at a Michelin-starred restaurant in Concarneau before joining Four Seasons. In 2015, Chef Bellec was deeply honored to be named a Master Chef of France by Maîtres Cuisiniers de France, an organization that was established in 1951 to bring together chefs, farmers and artisans who best support and promote French culinary art.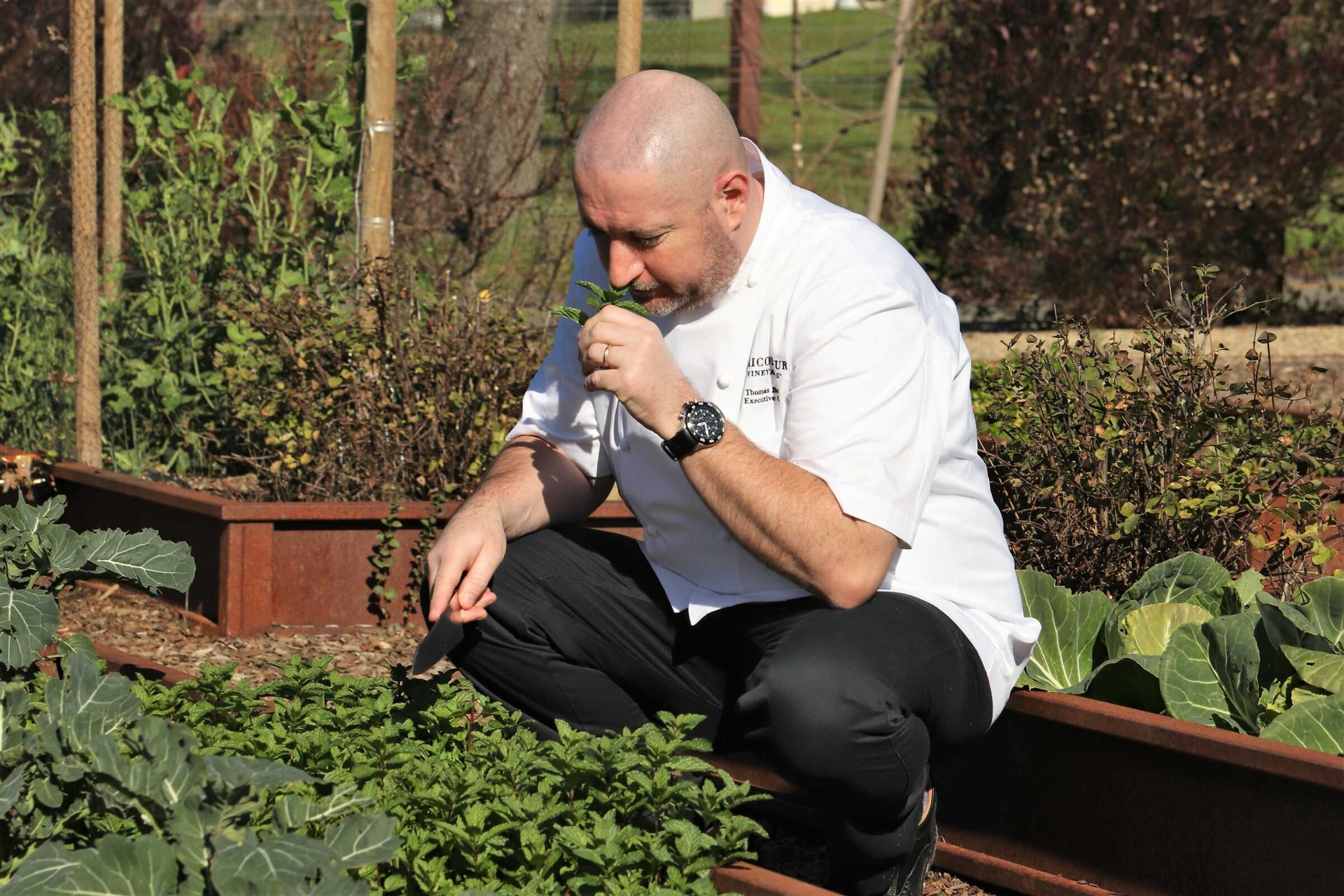 "I grew up in a family with a passion for cooking and entertaining, and the Hanson Family shares that same passion. It's a joy to work with them," said Chef Bellec. "The in-house culinary team is doing a fantastic job, and the collaboration with Chefs Palmer and Appleman is thriving. I'm looking forward to building upon that strong foundation."
Chef Bellec's experience at Four Seasons has prepared him well for leading large events and dinners and Bricoleur Vineyards.
"He organized a special, intimate dinner in a Hawaiian volcano and other big events for Four Seasons," said Bricoleur Co-Founder & Vice President of Marketing, Sarah Hanson Citron. "He's so creative. I can't wait to see the unique experiences he'll create on our estate. We're all very excited to welcome Chef Bellec."
Visit us and experience our new wine and food pairings and meet Chef Thomas.
Post navigation