Floral LOVE Sign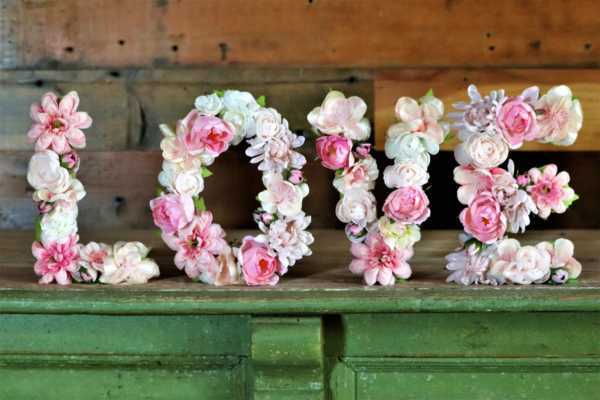 By: Isabella Cirelli
LOVE is in the air! As Valentine's Day gets closer add a touch of romance to your home decor. These floral LOVE letters are the perfect addition to any room. Have fun with this simple DIY and fall in love with Bricoleur Rosé as you sip and craft!
You Will Need:
Fake Flowers (we picked shades of white and pink for a romantic look)
Hot Glue Gun
Wire Cutters
LOVE Wooden Letters
How To:
Step 1: With the wire cutters, cut off all the stems of the flowers and greenery. Try to get as close to the base of the flower as you can. This helps the flower lay flat when glued on the letter.
Step 2: Warm up the hot glue gun.
Step 3: Lay out the arrangement of the flowers and greenery before gluing them onto the letter.
Step 4: Glue the greenery down first.
Step 5: Then glue all the flowers onto the letter. Press down on each flower for 5 seconds to make sure it is secure.
Step 6: Repeat for each letter.