Fall Table Setting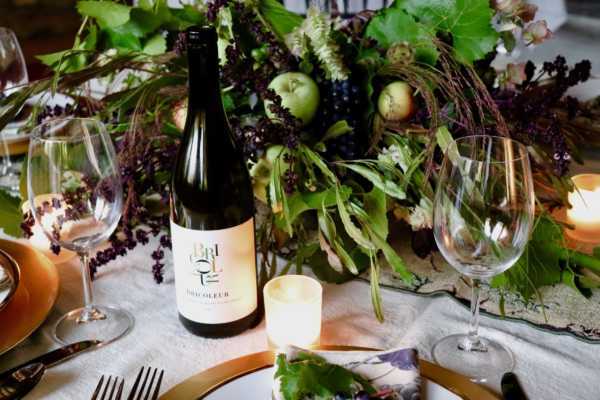 By: Kim Coleman & Isabella Cirelli
Welcome Fall into your home with this centerpiece. It is perfect for Thanksgiving or even for everyday home decor. This piece embodies Fall in every way and it will be the highlight of any table or room.
You Will Need:
Apples
Table Grapes
Fresh Grapevines
Fresh Basil (we used Purple Basil but any fresh herb works)
Leafty Greenery
Scabiosa Pods
Grasses
Fresh Oregano OR Ornamental Oregano
Floral Picks
Wire Cutter
Floral shears
A Brick of Oasis Foam (cut to fit in the container)
How To:
Step 1: Soak your Oasis in warm water for about 5 min.
Step 2: Cut the Oasis so it fits in your container. (vase, box, etc.)
Step 3: Place leafy greenery around the base of the Oasis. (follow the shape of your container)
Step 4: Place fresh grape vines around the base of the Oasis. Cut any longer pieces. Make the Oasis full of greens.
Step 5: Take the Fresh Purple Basil to fill in the holes of the Oasis.
Step 6: Take the Fresh Oregeno to add around to the centerpiece to add some color. Then scatter around the grass.
Step 7: Wrap the floral pick around the base of the table grapes. Place the table grapes around the center, base, and top. These are your focal points.
Step 8: Place the floral pick in half of the apple. Place the apples above the grapes.
Step 9: Place the scabiosa pods around the middle section of the centerpiece. This hits your focal points and adds texture to the centerpiece.
Step 10: Enjoy & Give Thanks!